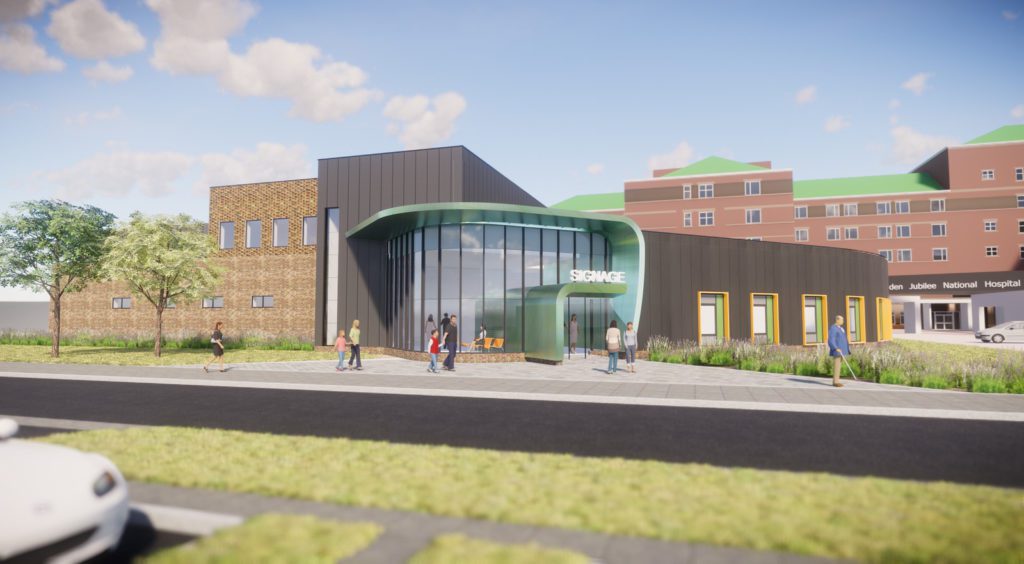 THE expansion of the Golden Jubilee National Hospital in Clydebank has reached an important milestone as its business case is approved.
The Scottish Government's Capital Investment Group has approved the outline business case for an integrated ophthalmology unit.
Principal supply chain partner Kier Construction Scotland will deliver the new elective care facility, which was procured through Frameworks Scotland 2. The phase one works, valued at £12 million, involves the building a dedicated cataract surgery unit, which will be co-located with ophthalmology outpatient facilities. Work is due to commence onsite early in the new year.
Scheduled to open in 2020, the integrated ophthalmology unit aims to offer improved services and facilities, as well as reducing patient waiting times.
Callum Leslie, director of Kier in Scotland and the north east, commented, "We are delighted to progress with this important elective treatment centre.
"This complements the strong portfolio of healthcare projects that Kier Construction is delivering throughout the country. As well as providing new facilities for thousands of patients, we will be creating local jobs for local people and valuable learning opportunities."
June Rogers, director of operations for the Golden Jubilee Foundation, added, "Scottish Government approval to move forward with our expansion plans means that we are another step towards offering patients across Scotland faster, high quality care in the specialities we provide.
"The Golden Jubilee Foundation is now working on a full business case for our ophthalmology unit with building work scheduled for early 2019."
Kier Construction is one of five principal supply chain partners on the Health Facilities Scotland Frameworks Scotland 2, a national procurement programme for healthcare new build and refurbishment projects.