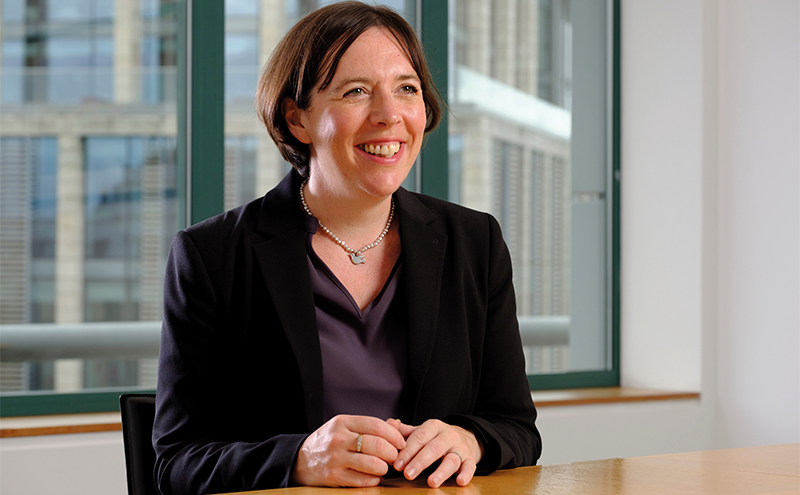 AN immigration law specialist has warned of potential "problems ahead" for the construction sector due to immigration reform not containing any plans for  EU nationals to take up self-employment in the UK post-Brexit.
Despite a significant proportion of the industry being self-employed – with many of those hailing from EU countries – Jacqueline Moore, head of immigration at Shepherd and Wedderburn, said that special arrangements will be required once Britain leaves the European Union to ensure that EU nationals in the future can be self-employed in the building industry.
Jacqueline was responding to the Migration Advisory Committee's (MAC) report on European Economic Area migration, which proposed an end to preferential treatment for EU nationals once free movement of people ends. Jacqueline said the report failed to consider whether there should be any reforms to self-employment both in terms of EU and non-EU migration.
"Statistics from the Office for National Statistics (ONS) suggest 41% of construction workers in the UK were self-employed in the period 2014 – 2016, and this rises to 63% for EU8 workers from Estonia, Poland, Lithuania, Czech Republic, Hungary, Latvia, Slovakia and Slovenia, and to 66% for the EU2 countries, Bulgaria and Romania," Jacqueline told Project Scotland.
"In terms of domestic immigration law, the self-employment route is limited to those who have funds of £200,000 to invest in the UK. The one exception to this is Turkish nationals, who, due to a historic agreement dating back to 1979, have a right to set up in self-employment.
"There may be problems ahead for EU nationals post-Brexit who want to be self-employed in the UK construction sector unless special arrangements are agreed in Brexit negotiations. If no agreement is reached, then any EU national wanting to come to the UK to be self-employed in the construction industry will need to invest £200,000 into their business. It is expected that this will act as a large disincentive, and any further reduction in the workforce will require to be met with already settled workers.
"Currently the figures for non-EU construction workers are very low – around 3% of the total. This figure is likely to be made up of those who have a right to work under non-work related categories of immigration law, such as those who are here on partner visas or non-EU family members of EU nationals. Another reason this figure is so low is many jobs within the construction sector are considered to be "low skilled" and therefore employers, under the current immigration system, are unable to sponsor unskilled non-EU workers."
Jacqueline believes, based on current reforms planned, that there will be no easy way for the construction industry to access flexible or low-skilled workers following Brexit. To help alleviate some of the potential issues which could arise, she is advising employers to support existing EU staff in making applications for settlement under the EU Settlement Scheme.
"Under the scheme, and for a small fee, EU nationals can apply for settled status in the UK once they have five years of continuous residence; the right is based here entirely on meeting the residence requirement," Jacqueline added. "Many organisations are choosing to pay this fee to demonstrate to staff they are on their side."
Jacqueline said construction companies should also do all they can to be seen as an "employer of choice" and take steps to actively recruit from the domestic workforce.
"All efforts to recruit should be documented and retained, in the event that the domestic workforce cannot fill the gaps left by Brexit. The MAC economists and the government are more likely to change track on policy if businesses can clearly demonstrate they are unable to recruit domestically."