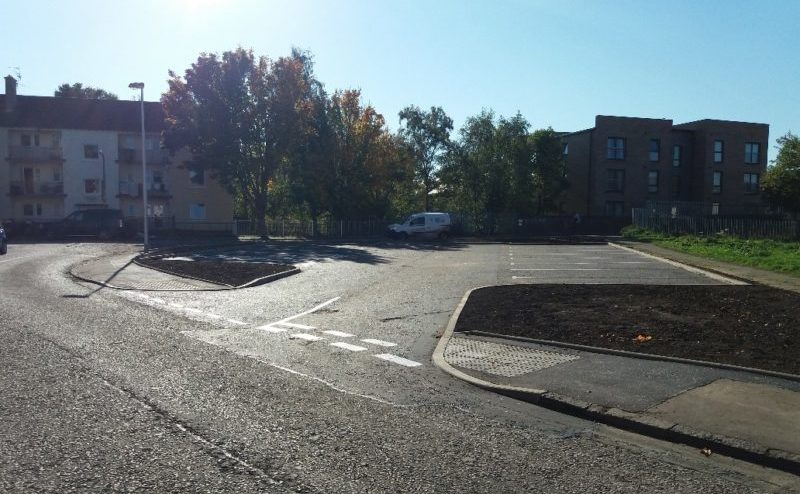 CCG has announced an investment of £47,000 to create a new car park for residents in Niddrie Mill, south Edinburgh.
Located at Moffat Drive, the move adds capacity to an area where available parking spaces are limited. CCG revealed it is the latest social value initiative undertaken in the area following a series of job and training opportunities as well as donations to social enterprises.
Since the company started work in the area in 2015, projects have included the regeneration of the former Niddrie Mill Primary School to deliver 66 mixed-tenure homes in addition to the new build construction of the Thistle Foundation Centre for Health and Wellbeing. A further 194 homes are being constructed as part of the Craigmillar town centre masterplan where CCG is working in partnership with the City of Edinburgh Council. This follows on from the firm's completion of 111 new affordable homes as part of the first phase of the masterplan on behalf of Dunedin Canmore.
CCG director Calum Murray said, "This new car parking facility is testament to CCG's commitment to the community of Craigmillar. The area was not being used to its full potential and we, alongside the council, were eager to see it brought into use. We look forward to continuing our work in Craigmillar which will see the delivery of modern, energy efficient housing as well as the provision of job and training opportunities and the donation to social enterprises and charitable organisations."