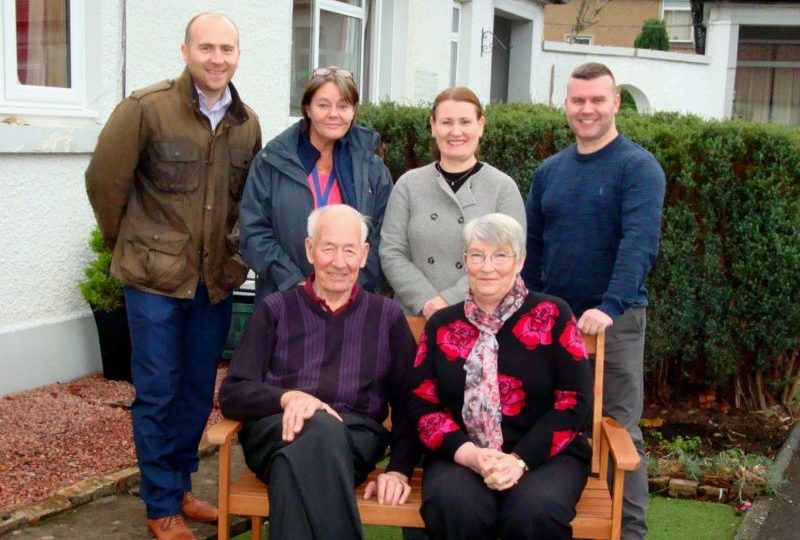 A £2.8 million project is underway to replace electric storage heating with modern gas combination boiler systems in more than 700 social rented homes across the Scottish Borders.
Scottish Borders Housing Association (SBHA) commissioned PH Jones to carry out the works, which are expected to take two years to complete.
SBHA manages some 5,600 properties in the region. Most of the homes now receiving an upgrade currently do not meet the Energy Efficiency Standard for Social Housing. Many also don't have an active gas supply and SBHA will be making a further investment to supply gas to these homes. Fire safety measures are also being enhanced with heat and smoke detectors and smoke alarms upgraded to conform to the latest standards.
Henry Coyle, director of customer services at SBHA said, "Running over the next two years, PH Jones' work will make a major contribution towards ensuring that all of our properties comply with the Energy Efficiency Standard for Social Housing by 2020 – as well as delivering an important upgrade to fire safety measures in these homes. Awarding this contract to PH Jones through PfH Scotland's specialist framework has also given us complete peace of mind that the works will be carried out to a consistently high standard – and at a suitably competitive price."
Jonathan Walker, electrical contract delivery manager at PH Jones added, "We are really pleased to start work on this project, helping to make SBHA's housing stock more energy efficient while also saving tenants money on their heating bills and enhancing their protection against the risk of fire. A lot of these homes are to be found in rural locations where access to a reliable gas supply can be challenging. It's great that SBHA are making the upfront investment to supply gas to these homes so they can reap the benefits of replacing inefficient electric storage heating with a modern gas combination boiler system."