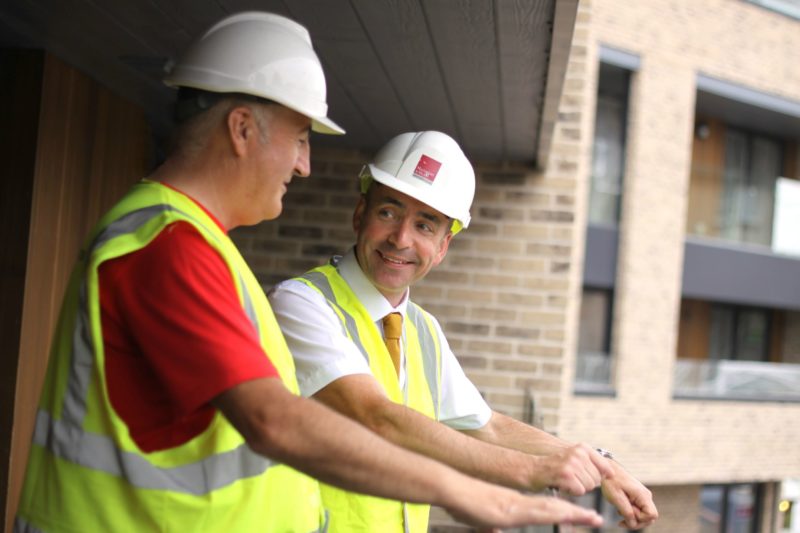 MACTAGGART & Mickel Group has reported an 11% rise in both turnover and pre-tax profit.
The results for the year to 30 April 2018 represent the sixth consecutive year that profits have increased, with profit before tax up to £14.2 million (2017: £12.7m). Turnover rose to £82.3 million (2017: £74.3m).
The Homes Scotland division posted a rise in turnover to £63.2 million (2017: £62m) with gross profits of £12.9 million (2017: £15.1m). The division sold 196 homes during the financial year and increased margins to 25.1%. Three new developments were launched in Scotland: Buchanan Views in Killearn, Lethington Gardens in Haddington and Carrongrove in Denny.
The results were further boosted from the English Strategic Land division, which recorded its highest performing year, contributing £8.1 million to revenue and £6.9 million to gross profit.
The Timber Systems division also reported an increase in turnover to £7.3 million (2017: £6.3m) with gross profits described as "relatively steady" year on year.
Mactaggart & Mickel Group chief executive Ed Monaghan said, "It's been a very successful year and we are in an extremely robust financial position. Group profits before tax are £14.2 million – one of the highest profit levels ever achieved in the company's 93 years – and up 11% year-on-year. Turnover was also up 11% to £82.3 million.
"Our expansion into the English housebuilding market is a natural progression for the Group and the most visible sign of our successful diversification strategy.  We reached an important milestone this year with the opening of our first office outside Scotland – in Cheltenham – and the start of on-site works on our development at Milton-under-Wychwood in South Oxfordshire.
"Supported by the continued strong performance by Homes Scotland, we are delighted to receive a 5-star rating for customer satisfaction from the Home Builders Federation for the sixth year in a row, reinforcing our reputation for quality housebuilding and unmatched customer service.
"Importantly, we are continuing to invest in our employees and recently received the prestigious Investors in People Platinum accreditation and Investor in Young People Good Practice Award Silver. Thanks to our successful expansion plans, we intend to recruit a number of new employees over the coming months, throughout Scotland and England.
"The Group's outlook for 2019 remains bright, despite the uncertainty surrounding the UK's departure from the EU, as we progress several exciting new opportunities, broaden our geographical reach and continue to build on the foundations for our future success."