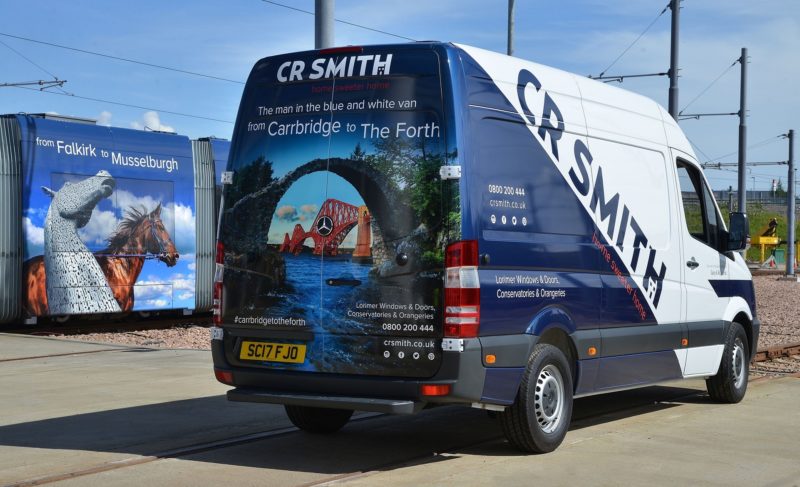 CR Smith has appointed eleven aspiring joiners to its apprenticeship programme.
The new recruits will learn what is required to provide the firm's range of windows, doors and living spaces. Unlike traditional apprenticeships, they will attend classes in the evenings, which are delivered by Fife College. This, CR Smith explained, will give them more quality time on the job.
The CR Smith apprenticeship programme represents an investment of more than £100,000 over the past three years. A workshop has been specifically built for the apprentices, with the new intake poised to become the second group to join the programme. The first class of ten have completed their current studies and are working as joiners.
Ian Macfarlane, managing director at CR Smith said, "Investment in our people is essential and creating our own customised apprenticeship programme, as well as addressing a potential skill shortage, demonstrates our ongoing commitment to grow the business through young people.
"The delivery of many existing apprenticeship programmes was not entirely practical for our business, therefore we spent time with Fife College creating a more sustainable programme that works for us. It covers all the essential joinery skills and also includes the additional craftsmanship we need for our luxury hardwood internal finishes. The course also puts a lot of emphasis on developing the apprentices with a wider range of skills that we hope will give them a great start to their career."
Jan Thomson, director of business development at Fife College added, "It has been extremely rewarding working with CR Smith to create their bespoke apprenticeship programme and as a college we welcome the opportunity to work with local businesses in this way. The CR Smith programme is a model that includes traditional joinery alongside various other vital skills. It is officially certified, which is very important to those taking part. We found the first group of apprentices to be incredibly enthusiastic. The programme was quite demanding at times, so it is a huge credit to them that they committed to enhance their skills and knowledge in this way."