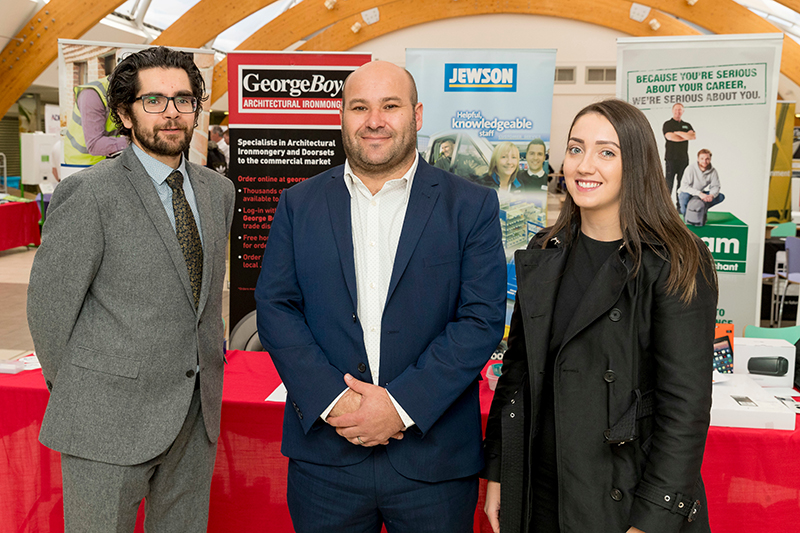 A number of Saint-Gobain brands recently demonstrated their products at an Edinburgh College innovation event.
The likes of Jewson, British Gypsum, Weber, Isover and Build Aviator were in attendance. Saint-Gobain explained that the college uses a number of products from its portfolio of businesses, making sure students are working with the materials they require to become skilled workers in disciplines such as joinery, plumbing, bricklaying, roofing and electrics.
Steve Chaplin, business development manager for Jewson said, "We're thrilled that this event was a success and hope that students have left inspired by the innovative materials and solutions they have encountered. Our solutions and product offerings are always evolving thanks to innovation – one in four Saint-Gobain products didn't exist five years ago! It was brilliant to demonstrate Saint-Gobain solutions to the next generation of tradesmen.
"Our partnerships with higher education institutions are of the utmost importance to us, especially in the context of the current industry skills gap, and we're happy to have such a great relationship with Edinburgh College."
Juliet Harkin, built environment curriculum manager for Edinburgh College added, "We're delighted to have hosted this exhibition event alongside Saint-Gobain – a key provider of products to all of the trades we teach here at the college. This was a fantastic opportunity for our student apprentices to see many new products which have yet to be fully rolled out across the sector and for them to see first-hand some of the equipment they will be working with for the next 30-40 years.
"We hope this taster exhibition will be the first of many between ourselves and Saint-Gobain. Events like these are a brilliant way of enhancing engagement between our students and industry, further supporting the development of our future workforce and ensuring they're trained to the needs of the construction sector for years to come."