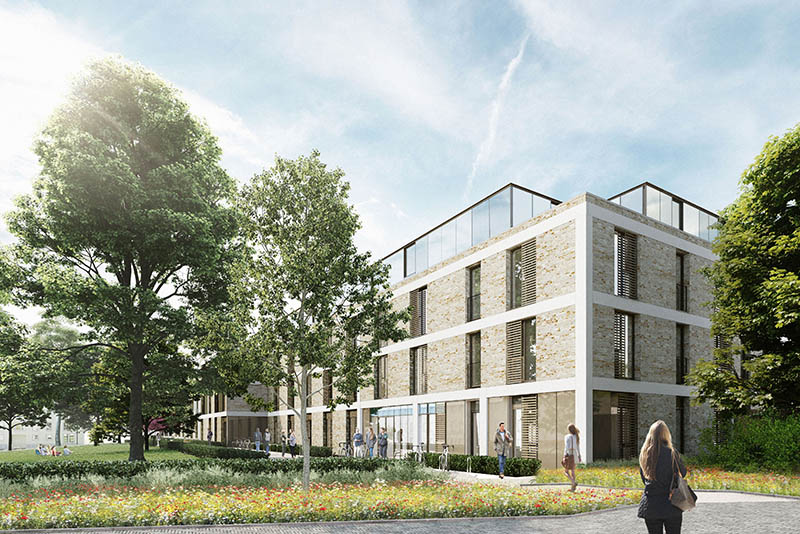 PLANS have been lodged for a new £23 million hotel and student accommodation development in St Andrews.
Robertson has submitted an application to Fife Council for the Abbey Park site, which the firm said aims to boost the local economy and address a "clear and identified" demand.
The mixed-use scheme will feature a 90-bed hotel, 100-bed student accommodation, and a new park which will be around 3,500 sqm.
Katherine Mackintosh, managing director at Robertson Property said, "The submission of the planning application is a significant milestone and moves us a step closer to delivering on the ambitions laid out in the Council's FIFEplan. There is a clear demand for a mid-range hotel which will help to encourage people, whether in St Andrews for business or leisure, to visit Fife and help to deliver the Fife Economic Partnership ambition to increase visitor expenditure. Similarly, there are around 4,000 students unable to access dedicated student accommodation and these plans will help to ease demand on private properties and the pressure on rental levels.
"The new landscaped park will be a welcome addition to the town and will be open to all in St Andrews – not just those living in the student accommodation or staying at the hotel.
"The proposal has been developed following feedback from community consultations we held in October 2017 and June 2018 which have influenced the design and created the opportunity to move the buildings north and create a new green space at the heart of the development. We remain fully committed to engaging with the local community and look forward to providing updates as these plans progress."
Robertson said it was finalising legal agreements with operators for both the hotel and student accommodation and expect to make an announcement in due course.
Pending approval, Robertson aims to start work on the site by next summer, with the buildings operational by autumn 2020.
The application was submitted on Robertson's behalf by Barton Willmore. Stuart Bishop, architecture director at Barton Willmore added, "The proposal has been designed to provide a distinctive mixed-use development in an elegant, responsive and contemporary style, forming a backdrop to a new park set at the heart of the St Leonards area."