ARC-Tech (Scotland) has been delivering M&E works on a district heating network that is set to service a new Edinburgh housing development.
The Craigmillar-based development on Greendykes Road is being constructed on behalf of City of Edinburgh Council and will comprise 75 affordable homes. Completion is expected early next year, with the project representing over £9 million of investment by the Council, with support from the Scottish Government.
Arc-Tech explained the district heating network is being installed as part of the authority's Sustainable Energy Action Plan, which aims to reduce carbon emissions by 42% by 2020, and for the new carbon and energy targets set by Scottish Government.
The district heating network serves the development from an onsite energy centre featuring a gas-fired Combined Heat and Power (CHP) unit and energy efficient gas-fired boilers.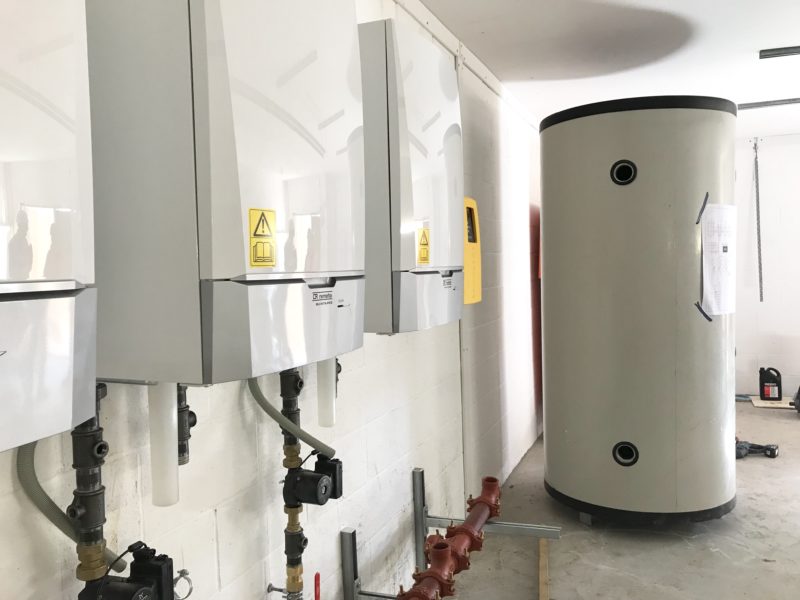 Designed by Hawthorne Boyle, the network is said to naturally function at a lower temperature than standard systems.
Councillor Kate Campbell, convener of the housing and economy committee said, "At a time when energy bills are rising, it's great to see these systems being installed for our tenants to help lower their living costs. From Spring next year, the 75 affordable homes will be complete and tenants will be able to move into their new homes. Along with our housing association partners, this will take us a step closer to delivering 20,000 homes in the next ten years."
John Gallacher, Arc-Tech managing director added, "Our progress at Greendykes has been very good. Working with our design partners Hawthorne Boyle and the main contractor, we have managed to complete a good majority of the installation so far and believe that the testing and commissioning of the network will be able to take place in February. Naturally we are very happy with how this project has gone and with increasing demand for such networks, we hope we can use this experience to deliver similar contracts in the future."