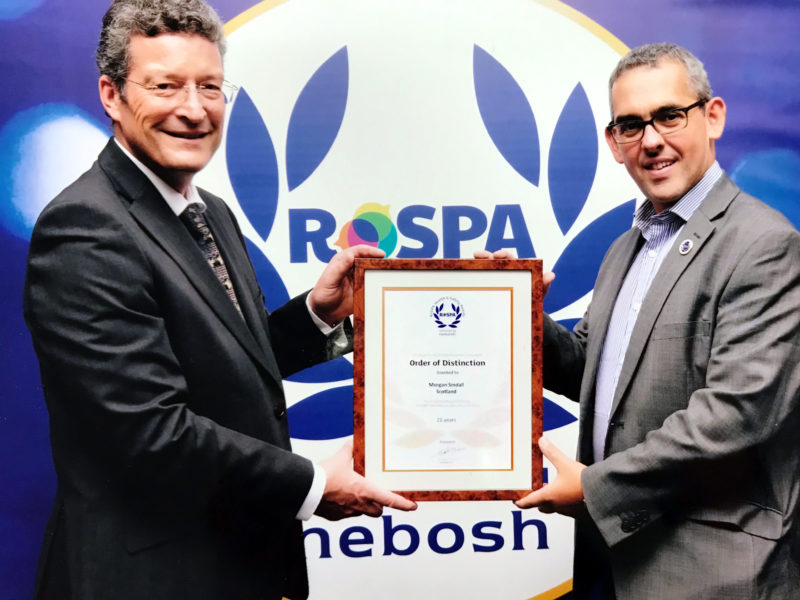 MORGAN Sindall Construction & Infrastructure has announced that the business has recorded 2.2 million person hours without a RIDDOR (Reporting of Injuries Diseases and Dangerous Occurrences Regulations) incident over the past 18 months in Scotland.
The news comes during a period when the company has completed several high profile projects in Scotland, including the restoration of Ballater Old Royal Station in Aberdeenshire and a number of education facilities.
The Scottish business has been awarded an order of distinction – which is only presented to organisations who have achieved a minimum of fifteen consecutive Gold Awards – by the Royal Society for the Prevention of Accidents (RoSPA). This was for achieving 21 consecutive golds.
Stuart Parker, managing director of Morgan Sindall Construction & Infrastructure in Scotland said, "The health and safety of everyone working on our projects is of the utmost importance to Morgan Sindall. Prestigious milestones and awards like these are evidence of our unwavering commitment to this and it's only right that they're celebrated. I'd like to extend my gratitude to all who work diligently to ensure we remain 100% safe and congratulate them on a job well done."