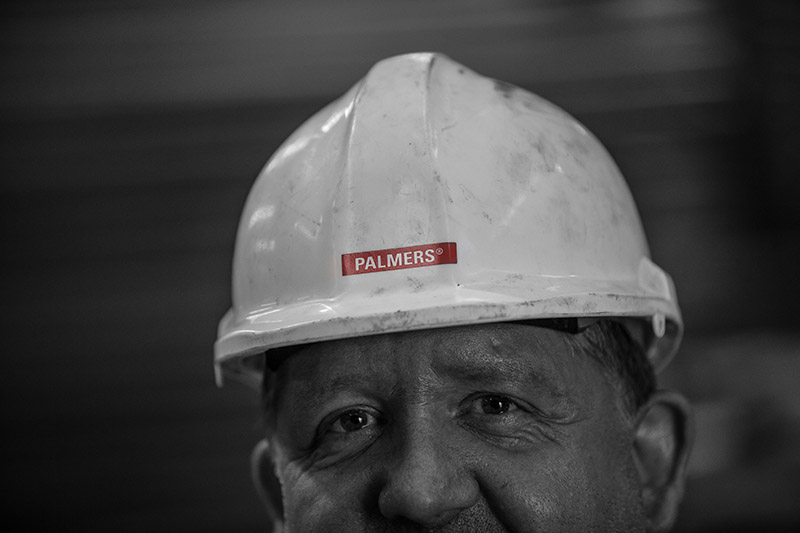 PALMERS Scaffolding has revealed details of its involvement in two ongoing high-profile Scottish projects.
The access specialist is  currently providing scaffolding solutions for ISG on Edinburgh's historic Mint Building redevelopment, and for Balfour Beatty at Forth Valley College's new campus in Falkirk.
Project Scotland reported last year that ISG had landed a contract to deliver a multi-million pound Edinburgh office and leisure project. The contract, awarded by Chris Stewart Group, is part of the redevelopment of The Registers, a regeneration of the south east corner of the Capital's St Andrew Square.
ISG is creating Grade A office accommodation and leisure space across ground and basement levels of the Mint Building. The facility includes an 1860s warehouse, with the facade being retained and repaired during the works. ISG is constructing a new steel structure to "seamlessly link" into the existing warehouse building and provide seven floors of open plan office space.
Nine Palmers operatives have been providing eleven lifts of scaffolding access on the 21.5m high building since April, with work due to complete in December. This is enabling ISG's team to retain and repair the façade, whilst reconfiguring and extending the capacity of the building with the new steel frame structure.
Palmers said the £200,000+ scaffold is a physically-tied Lahyer Allround modular access system, designed by Palmers' in-house engineers to provide access for construction workers to the external façade and roofs. Scaffolders from Palmers are also installing 1,330LM of edge protection handrails erected from MEWPs – eliminating the need for additional working at height – directly to floor steels during the formation of all of the floor levels.
Lindsay Harle, managing director of Palmers Scaffolding said, "It's fantastic to be working with ISG on this interesting, challenging project on such an historic building in central Edinburgh – working closely with them to overcome access hurdles in the process. The very tight nature of the city centre site has made the temporary scaffolding works particularly challenging. And the client has also made the unusual request of installing the scaffold ties to the steelwork prior to the scaffold being erected. But these are challenges we relish for our clients."
Ian McFarlane, director of business and project development at Palmers added, "Palmers' Scotland branch has won a number of significant contracts in Edinburgh and Glasgow recently, close to our headquarters. We are pleased to be working in conjunction with ISG Construction Limited to provide their scaffold support on this significant development in central Edinburgh and look forward to bringing the access provision in on time, and on budget."
Meanwhile, a team of up to nine Palmers operatives has also been on site at Forth Valley College in Falkirk to assist in the construction of a new campus on the site of the former Middlefield Building.
Palmers started the £270,000+ temporary works in June, which is expected to be completed in December 2018. The scaffold on this project – also designed in-house by Palmers' team of engineers – features 600 lineal metres x four lifts of buttressed Layher Allround odular system scaffolding for all the external façade, as well as 500m x four lifts of internal independent scaffolding structure.
Palmers said there are also internal birdcage scaffolds required for the construction process and installation of new roof lights, with additional designed propping scaffolds on site, to support new picture window frame installations.