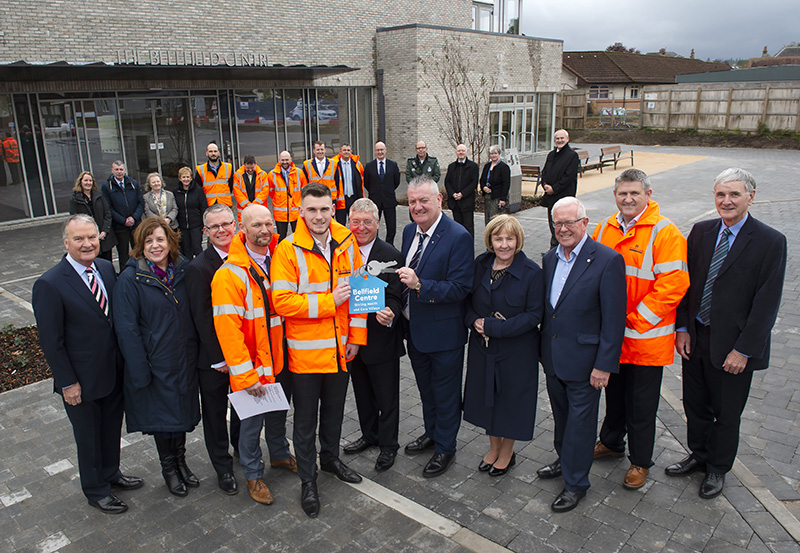 ROBERTSON has completed building work at the flagship Bellfield Centre in the £37 million Stirling Health and Care Village.
The facility, which opens in December, will support older people with short-term care, assessment or rehabilitation. The centre will also provide support for those with dementia or requiring palliative care. Features of the new building include a café, hairdresser, retail space, landscaping and areas for use by local community groups and volunteers.
Stirling Health and Care Village is a joint venture between Stirling Council, NHS Forth Valley and the Scottish Ambulance Service, which aims to bring a range of health and care services together. The project is being led by hub East Central Scotland. Robertson has served as main contractor and has also provided investment funding. The group's timber engineering business is designing, supplying and installing a range of elements.
Robertson completed work on the first phase of Stirling Health and Care Village earlier this year when they handed over the new GP & Minor Injuries Centre. The centre, along with the new local ambulance station, both opened in August.
David Cairns, MD of Robertson Central East said, "The new Stirling Health and Care Village is a shining example of how healthcare facilities can function in a more co-ordinate and joined-up way to the benefit of local people."
Gary Bushnell, chief executive at hub East Central Scotland added, "We have worked closely with all of the partners involved to successfully complete the construction of the new Bellfield Centre on time and on budget. We are delighted to deliver such a high quality facility which has been built to meet the specific needs of patients and staff and also support the delivery of first class care in Stirling."