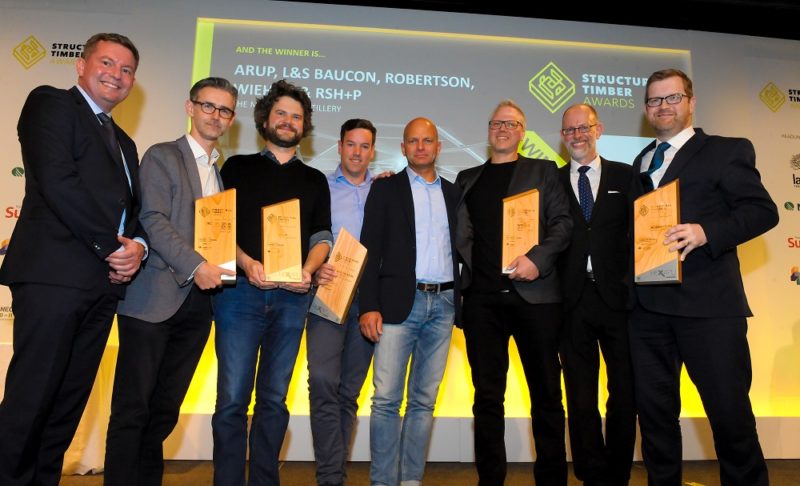 THE £140 million Macallan distillery and visitor experience in Speyside has won the 'winner of winners' award at the Structural Timber Awards.
Main contractor Robertson was joined on stage by engineering company Arup, installer L&S Baucon GmbH, Wiehag GmbH and architects Rogers Stirk Harbours + Partners at a ceremony to mark the achievement.
Brian Anderson, project director for Robertson said, "The Structural Timber Awards highlight the exceeding levels of innovation in building with wood – from architectural design and engineering to construction. The Macallan is an example of all of the above and more. It was a complex, ambitious project that during construction involved up to 400 people specialising in more than 20 different trades on-site – which gives an idea of the true scale of the project.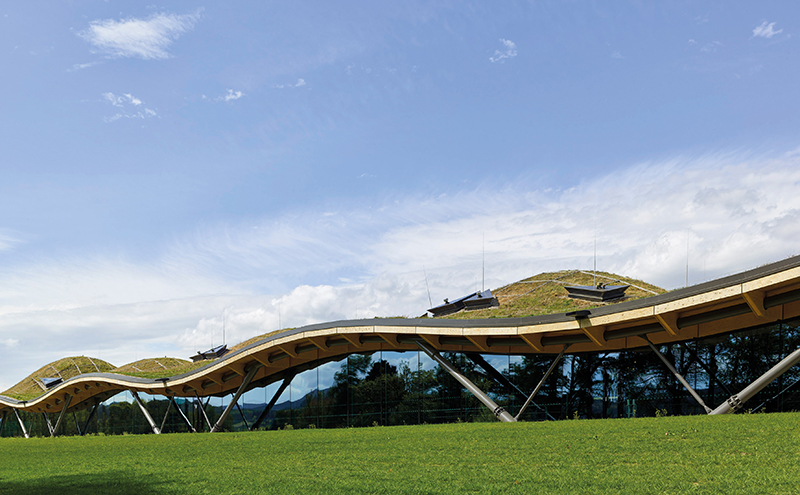 "It's an honour to be recognised alongside the wider businesses that contributed to what has been a once-in-a-lifetime project that we are immensely proud to have been part of."
The Macallan's undulating timber roof structure features 380,000 individual components. Robertson said each junction and beam has a specific name and has been tested in over 160 different load conditions while 'The Swiss Alpine Design code' has been used to understand the effects of wind, snow and ice on the structure.
The visitor experience opened its doors to the public in June.