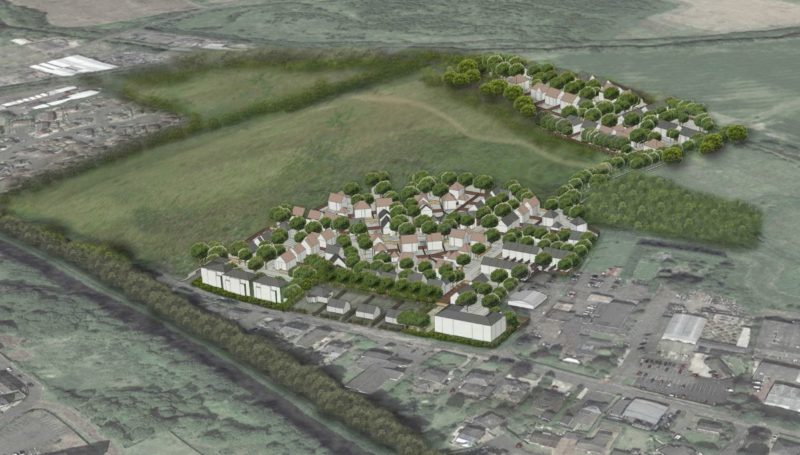 CALA Homes (West) and NHS Greater Glasgow and Clyde have received planning permission for a private and affordable homes development at the former Broomhill Hospital in Kirkintilloch.
The application for 163 homes of varying sizes was approved by East Dunbartonshire Council's planning board, subject to conditions and conclusion of a legal agreement.
CALA said the "carefully designed" proposals will redevelop less than 30% of the application area, creating an area of managed open space. The development will see an investment by CALA in excess of £35 million, with the project tipped to potentially create over 100 job opportunities.
Graham McNeil, land director for CALA Homes (West) said, "We are delighted that East Dunbartonshire Council have approved our proposed development of 163 homes at Broomhill. CALA will now enter a period of legal and technical due diligence. We look forward to continuing our work with the Council to deliver much-needed homes in the town, bringing a disused and vacant site back into meaningful usage.
"We are currently targeting a site start in early 2019 with first residents expected to move in in 2020. We feel that our careful and considered approach, together with our tailored design response to the site, will prove popular with the community and potential homebuyers."
Tom Steele, NHSGGC director of estates and facilities added, "NHSGGC are pleased to be able to leave a legacy for the town of Kirkintilloch from the sale of the former Broomhill Hospital site to CALA Homes. The new housing will regenerate this part of the town whilst creating a pleasant, safe space for the local community to continue to use."