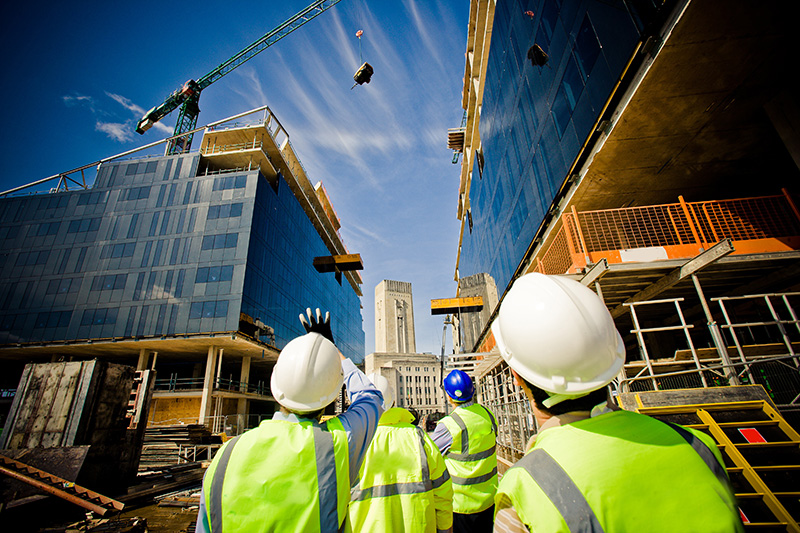 OUTPUT in the UK construction sector has continued its recent recovery, with the latest ONS statistics showing output rose by 2.9% in the three months to August 2018.
However, output declined by 0.7% between July and August, due in part to falls in repair and maintenance work, as well as all new work.
Michael Thirkettle, chief executive of construction consulting and design agency McBains said, the figures will be "cautiously welcomed" by the construction industry. He added, "We're still not out of the woods however, with Brexit worries still on the horizon and the cost of imported materials remaining high due to the weak pound.  Before this recent upturn in output, we saw several months decline so evidence of sustained growth is needed before we can safely say we're on the road to recovery.
"In particular, construction needs some incentives from the government to help give housebuilding a further boost. We're still building fewer homes than required, and while we heard a lot at the recent party conferences in terms of demand-side policy announcements to help more people onto the housing ladder, there was little detail on the supply side to help the industry build the homes that will allow such aspirations to be met."
Gordon Reid, Kier Construction Scotland's regional business development manager said, "These positive figures echo Kier Construction Scotland's performance, where our robust set of financial results show that we are expanding our order book and providing diverse and local employment and training opportunities throughout Scotland. "
Allan Callaghan, managing director of Cruden Building added, "Resilience in the sector and the strength of operators north of the border have played a part in achieving these positive ONS figures. Of course, continued uncertainty over Brexit negotiations and a rise in material costs has had the potential to knock current activity off course. Yet despite these challenges, our order book has continued to grow, supported by our bespoke and flexible offering and investment in staff and training, which allow us to take advantage of opportunities when they arise.
"I've no doubt the construction sector will continue to weather the storm and Cruden in particular will continue our steady and sustainable growth over the coming months and into 2019."