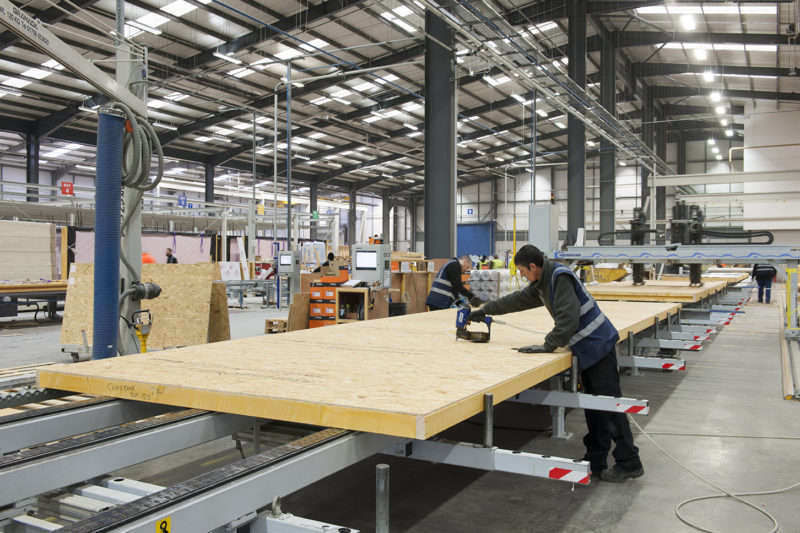 CCG has announced the appointment of 35 new employees to its offsite manufacturing business, CCG OSM, to meet growing demand for its timber systems.
CCG OSM, which is based in Cambuslang near Glasgow, produces enhanced panel timber frame systems for both residential and non-residential properties. The business currently has 57 employees, with the 35 new recruits joining to support the establishment of a second shift pattern.
CCG said this will allow the company to increase production to 1,300 homes each year. Chairman and CEO Alastair Wylie said, "Housebuilding currently accounts for over 75% of CCG's contracts and thanks to a number of strategic partnerships with major local authorities – including East Ayrshire, West Dunbartonshire and Perth & Kinross – we have a guaranteed housebuilding programme for the next four years making it essential to increase our production capacity.
"This represents a win-win situation for CCG as we are able to service the demand from our clients and retain quality standards whilst creating a number of skilled jobs and delivering a boost for the regional economy."