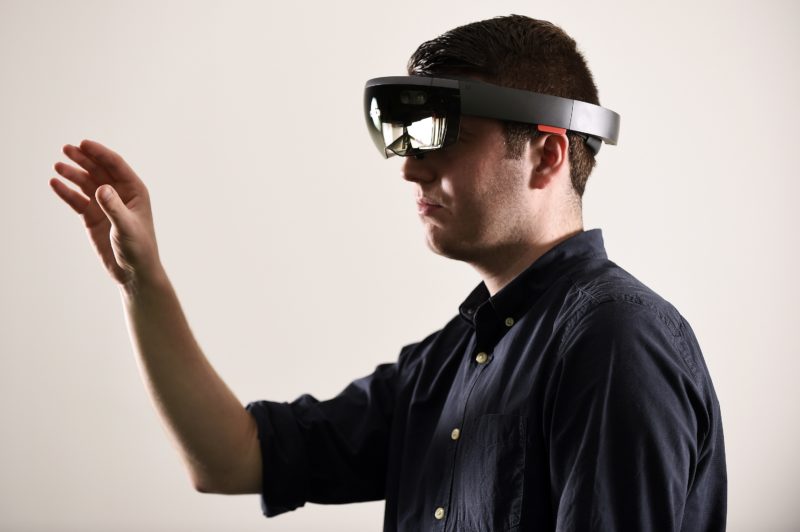 CONSTRUCTION Scotland Innovation Centre (CSIC) is inviting firms in the sector to learn about the latest developments in visualisation technology at an event in Aberdeen in November.
Hosted in association with Robert Gordon University (RGU) and the Oil & Gas Innovation Centre (OGIC), the Visualising our World event will look at how the emergence of augmented, virtual, and mixed reality has "revolutionised" the way buildings are constructed and managed.
CSIC said adoption of these technologies has accelerated rapidly in recent years and present numerous opportunities for construction professionals, from design and communication to site management.
Attendees will hear from Stephen Slessor, operations director of Morrison Construction, who will explore current technologies and what they would like to see in the future. There will also be presentations from OGIC, CSIC, RGU, Oceaneering, Return to Scene, CGI UK and Multivista.
Ben Westland, head of strategic and commercial operations at CSIC said, "Often when a new technology is first developed, it takes a while for companies to realise the range of opportunities and benefits that it offers. In terms of construction, visualisation technology can help reduce costs and time taken on projects. This event provides a unique opportunity to explore the latest technological advances, look to the future of visualisation and find out what it could mean for construction businesses."
The Visualising our World event will take place on Thursday, 8 November from 12-5:30pm at Aker Solutions, International Avenue, Dyce.
Entry to the event is free. For more information, visit http://www.cs-ic.org/events/2018/november/8th-november/visualising-our-world/