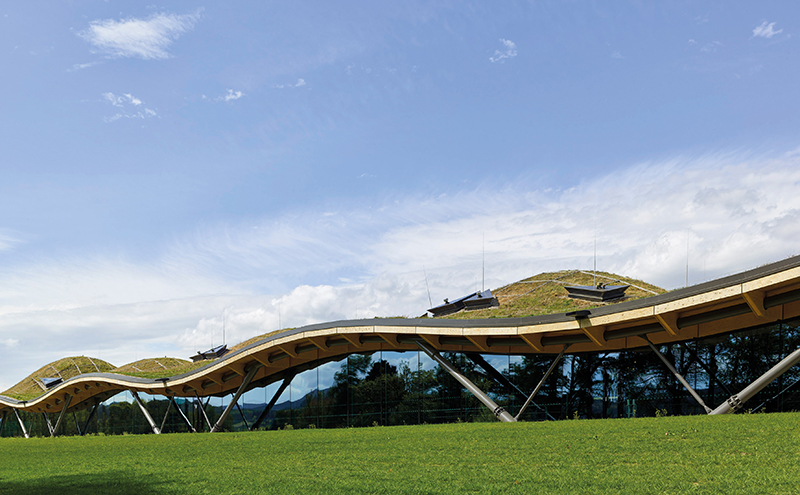 THE £140 million Macallan distillery and visitor experience has won a top civil engineering prize. Built by Robertson, the Speyside facility was named 'Building of the Year' at the Institute of Civil Engineers (ICE) Saltire Awards ceremony, held at the National Museum of Scotland.
Civil engineering works included moving over 500,000 tonnes of earth, retaining over 50,000 litres of rainwater and the pouring of concrete to create 12-metre-high retaining walls that support the roof structure.
Brian Anderson, Robertson's project director for The Macallan said, "Civil engineering excellence was essential for the delivery of what is without doubt the world's greatest distillery. The Macallan project is testament to the work of Team Robertson, applying all their technical skills, innovation and expertise to work with the distillery's parent company Edrington, architects Rogers Stirk Harbour + Partners, structural engineers ARUP and other partners to create a legacy for The Macallan."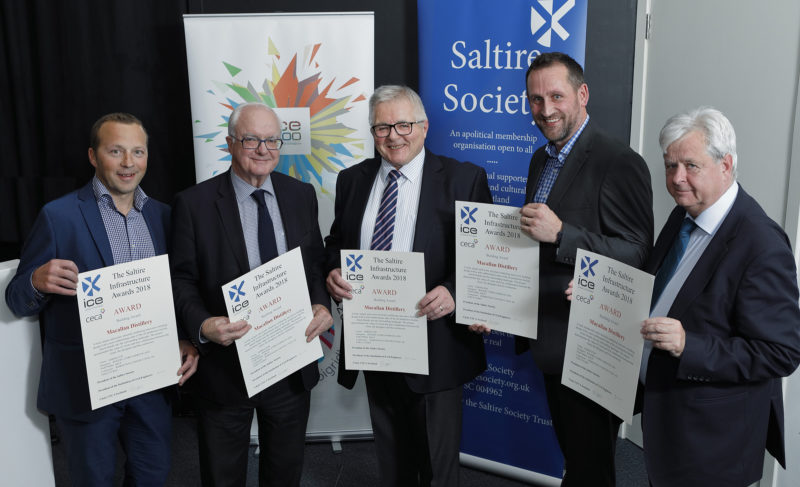 Professor Sally Mapstone, president of the Saltire Society commented, "Civil engineers design, build and maintain the vital infrastructure on which our quality of life depends and these projects show Scotland at its best. The Saltire Society celebrates the Scottish imagination and talent and nowhere is this more evident than in the 'art and science' of civil engineering."
The Macallan distillery and visitor experience officially opened in June, with the creation of 60 new jobs. George McKenzie, head of UK engineering at Edrington said, "Throughout the project Robertson exceeded expectations by showing real commitment and dedication – both fundamental in overcoming design challenges and delivering sustainable solutions for the site. To receive the award is a reflection of the entire project team's high level of skill, enthusiasm and passion for what is one of Scotland's most significant projects."
The Macallan project recently won the 'Winner of Winners' title at the Structural Timber Awards.