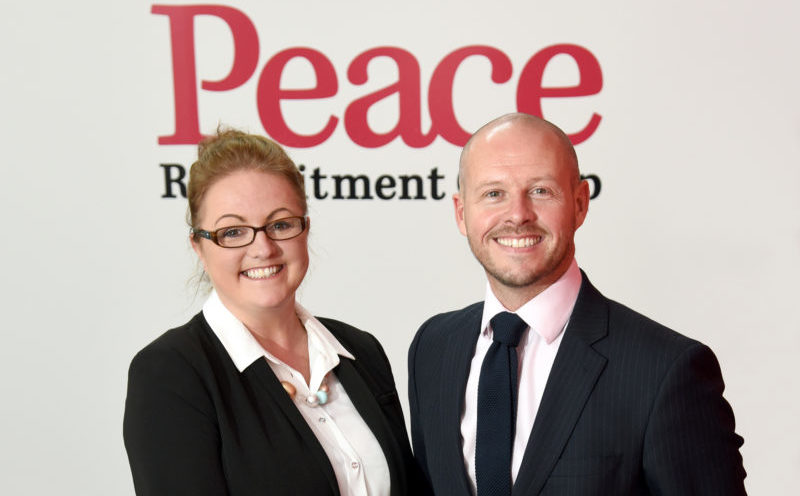 PEACE Recruitment has appointed Jennifer Ryan to head up a new Executive Search division to source senior level staff for Scotland's construction industry.
Managing Director, Chris Peace says that with much of the baby boomer generation due to retire over the next 5-10 years and all that experience potentially leaving the sector, the need for organisations to make the correct high-level appointments to ensure successful succession planning has never been more important.
Jennifer has spent 16 years in construction recruitment, most recently for one of Peace's competitors in a role which involved her sourcing candidates for positions including Managing Directors, Associates, Operations and Commercial Directors.
She said a major challenge is getting companies – many of which have a UK-wide presence – to realise the benefits of working with a specialist local recruiter who knows the Scottish market inside out to help fill roles north of the border. 
Jennifer explained, "The clients I have dealt with want local knowledge and expertise to add value to their business and a recruiter's knowledge of the market and their relationships within that is key to providing this, in order to avoid the cost of the wrong appointment.
"When I looked into Peace, a lot of my clients had used them for temporary and permanent positions and rated them very highly. The business is all about honesty, integrity and the passion for customer service, giving the client and candidate what they want.
"This is a really exciting time for Peace right now, with lots of growth ahead as well so that's a big part of what attracted me. Executive search has traditionally been about 'smoke and mirrors' and it needn't be. I plan to speak to current business leaders and strategic recruiters to make sure we know where their business is at and what they're looking for. We can deliver a truly bespoke, expert service. The consultative approach is really what we're about. "
Chris Peace said Jennifer's availability was a key reason behind the launch of the new division. He says that with skills shortages "across the board" in construction, finding the right people for the right roles is pivotal.
"It takes a different approach to appoint these key roles, hence the reason why executive search needs to be ring-fenced and you have a premium for the service," Chris explained. "You get what you pay for; you'll get a lot more market intelligence, advice on the talent available and how to attract them and overall a positive candidate experience.  The groundwork and due diligence which goes into that is what you're paying for as well as the end result.
"If I believe what certain organisations have told me, there are going to be more businesses sold in the next 5-10 years than have been sold in any previous decade. Because of that reason, those individuals who own those companies are probably looking to cash in their chips. A lot of these individuals feel that, for whatever reason, they maybe don't have the person in-house at the moment that is able to fully take over the reins.
"There would need to be a massive knowledge transfer over the next five years while they train up the next person, or they're going to have to come to someone like Jennifer to find the best talent in the industry who can do that job."
With training budgets affected by tight profit margins, Chris is confident more firms will lean towards executive search specialists, like Peace, to find a solution.
Peace Recruitment currently has 20 employees, with plans to increase head count to 30 over the next three to four years.
"There's nobody else in Scotland that you could go to as big as us where you could phone up one number and get a labourer for a day or an executive search for a Chief Executive and everything in between," Chris added. "Our combined specialist experience ensures we deliver at every level."