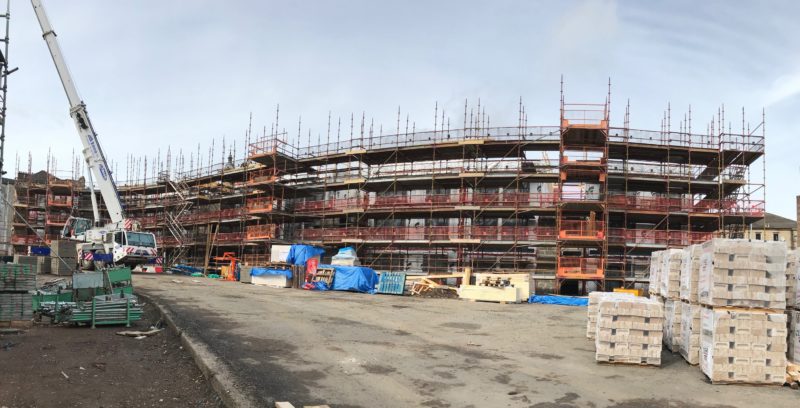 CCG is currently delivering a 39-home affordable housing development in Paisley town centre using offsite construction and the firm's 'iQ' timber frame system.
The project at Wellmeadow Street is for Sanctuary Homes and comprises apartments and two-storey houses up to three bedrooms.
The 'iQ' panelised solution is manufactured in CCG's offsite manufacturing facility and delivered to site with insulation, internal wall linings, windows and doors already in place.
CCG chairman and CEO Alastair Wylie said, "CCG and Sanctuary Homes have a long-standing commitment to deliver modern, energy efficient housing solutions in Scotland. Wellmeadow Street is a continuation of this approach and we are delighted to be involved in an important project for the town of Paisley.
"Our progress to date has been very good even with the challenge of the site's location and layout. We expect to have the block of 24 apartments fully installed wind and watertight (excluding apartment closes) by early-October whilst the final block of terraced homes will begin construction in late-October. We will progress our works during the winter period where we will hand over the first of semi-detached properties before the end of the year."