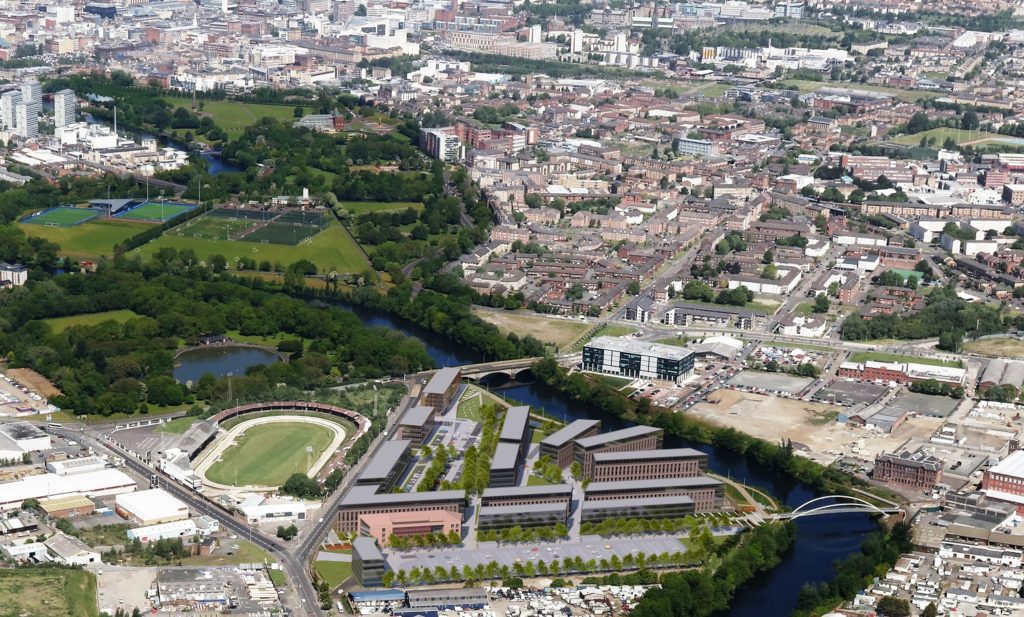 By Guy Marsden, director, Highbridge Properties PLC
There's no doubt that Glasgow is a fantastic city.  In fact, last year 'Mercers Quality of Living Survey' named it as one of the best cities in the world to live in, beating Rome, Prague and Dubai for offering an outstanding quality of life, arts and culture, nightlife and outdoor activities to name but a few.
But of Glasgow's large and skilled workforce, the vast majority do not live in the very centre of the city. It makes perfect sense, therefore, to locate a business somewhere that's closer to most of its employees.
When you consider that only two percent of the existing Grade A office accommodation in Glasgow city centre is currently available, it's inevitable that businesses have begun to look around for alternative locations. When they do, they discover that occupational costs can be around one third cheaper in Metro business parks than they are in city centres. But that's not the only reason to look elsewhere.
I strongly believe that regeneration areas on the edge of cities – close to the commuter suburbs and towns where most workers live – offer businesses a myriad of advantages. The new office park that we're developing in partnership with Clyde Gateway – Magenta – is an example of a location on the periphery of a city which is extremely well connected by public transport. Clyde Gateway has a workforce of 1.5 million within a 60-minute commute, as trains from the new and improved Dalmarnock station can have someone in Glasgow city centre in a few minutes, and also directly serve the Lanarkshire and Dunbartonshire commuter towns. The motorway network is also right on the doorstep.
Importantly, the location is also sustainable, as it is situated in the heart of an area where a revival is in full swing. The Clyde Gateway regeneration area has attracted 5,000 jobs in the past ten years alone as more and more people are choosing to live and work on the edge of the city.  There are already 2,500 new homes in the vicinity, like the Athletes' Village, with thousands more either already under construction or planned. Along with the new schools and public open spaces being created, this will result in a new community – a workforce who are living right on the doorstep, able to walk, jog or cycle to the office.
The first building on the Magenta site is Red Tree Magenta, a business centre for entrepreneurs, start-ups and SMEs which is due to open in the coming months. Over half of the office space is already pre-let. The first tenant to sign up, property management firm Speirs Gumley (how telling is that?), has shown how forward-thinking it is by relocating from existing premises in the heart of the city centre. They expect the move to boost their productivity and make it easier for their employees to get to work, especially for the members of their team whose roles involve travelling to appointments by car to meet their clients.
Being happy and healthy at work is becoming a bigger consideration for employees when choosing who to work for. Staff welfare is also a critical consideration for employers too. Being located within walking or cycling distance of most of your workforce is likely to reduce reliance on cars for commuting, thus freeing up parking space for those whose vehicles are vital for their job. Newer office parks, with their focus on sustainability and green credentials, are also more likely to offer facilities such as showers and bike storage for staff who cycle, run or walk to work. Magenta also benefits from the proximity of sporting facilities in the area and the newly opened 37 acres of wild natural space at the Cuningar Loop woodland park.
Peripheral business locations like Magenta offer an unparalleled opportunity for social, economic and physical regeneration by creating sustainable new communities where people work as well as live. Instead of bringing people to the jobs, we're bringing jobs to the people.