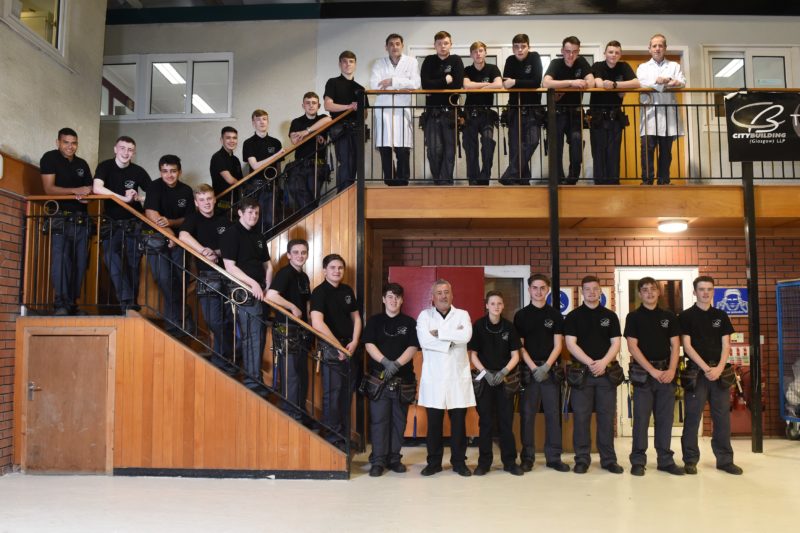 CITY Building has announced it is offering permanent jobs to 97% of the firm's graduating fourth-year apprentices.
That equates to more than 50 joiners, electricians, painters and plumbers. The company said that In the first year since the joint venture with Glasgow City Council and Wheatley Group, the firm has enjoyed a "notable surge" in workload as clients invest in refurbishment projects.
The new recruits will tackle construction, repair and maintenance and manufacturing projects at sites such as Sighthill Community Campus, Glasgow City Chambers, the Wingets homes in Carntyne and Leithland Residential Care Home.
The news was announced as the next generation of apprentices were welcomed into City Building this week. 60 youngsters have been accepted onto the organisation's training programme, having been recruited from across the city, supported by Glasgow City Council's Glasgow Guarantee. Half of the new recruits live in homes managed by GHA, Cube or YourPlace, all part of Wheatley Group.
Chair of City Building (Glasgow) Councillor Greg Hepburn said, "Glasgow is home to so many bright, ambitious and hardworking young people who, given the right support and opportunities, will go on to forge successful careers. Finding the best path can be a daunting task for young people leaving school, but thankfully in Glasgow we have the facilities to accommodate various aspirations – whether it's university, workplace traineeships or craft apprenticeships.
"In an increasingly competitive world, we are seeing more people swap higher education for apprenticeships. City Building's training programme is one of the best in the country, currently employing 250 across all four years. Its ability to offer full time employment to 97% of those graduating is testament to work being carried out by the training staff and is representative of a firm which is going from strength to strength."