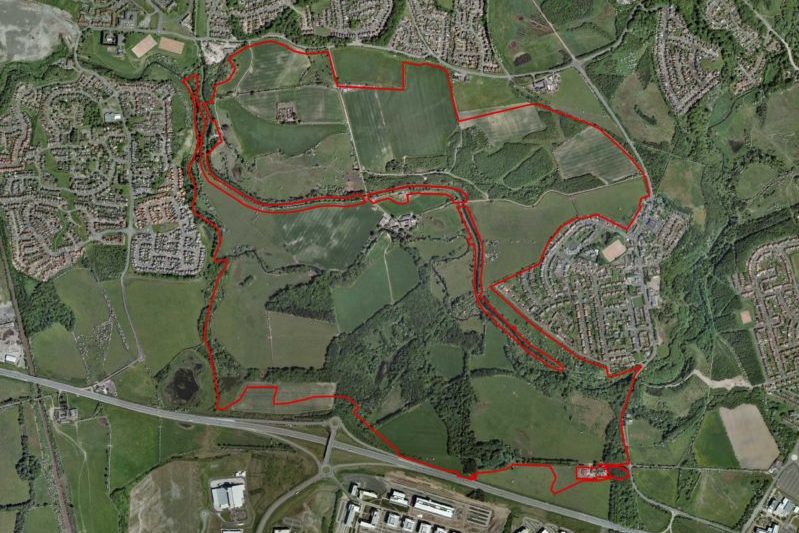 THE team behind the proposed EuroPark development in North Lanarkshire has unveiled its vision for the site in the form of a new website and video.
The proposal, which is currently being considered by North Lanarkshire Council, includes 2,600 new homes (including 1,000 which have been designated for social and affordable housing) and a new country park the developers claim will enhance the natural woodland, greenspace and waterways that currently exist on the site, which is located on the M8 corridor.
The online launch comes following a planning submission in June. A two-minute video brings to life the plans and associated community benefits, as well as giving viewers a fly-through of the site.
Scott Gillespie, director of developers Orchard Brae said, "We are pleased to launch our website and bring the vision for EuroPark to life through this brand new video. Viewers will be able to see first-hand how the neighbourhood could be laid out, and get a better idea of our commitment to have the country park at the heart of the development with the sizeable social and affordable housing allocation integrated within each of the village pockets.
"This is the first time our vision has been realised into film and dispels many of the myths that this development will replace the woodland, ponds, canal and riverbanks. In fact – what the video shows is how they are an integral part of the proposals to ensure, keeping fit and getting outdoors into beautiful surroundings can be a part of daily life should this proposal be taken forward."
17,000 local residents are also set to receive the first of a series of newsletters highlighting the community benefits that are said to come with the proposed development.
Those wishing to view the video can do so at www.euro-park.co.uk