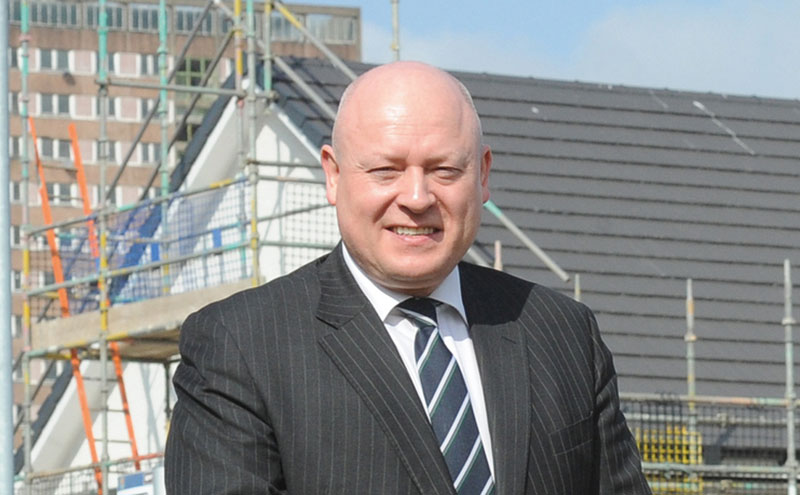 CONSTRUCTION output has continued to grow, following a relatively weak start to the year with the latest ONS statistics showing 3.3% growth in the three months to July 2018.
The three-month on three-month growth in July 2018 was driven by growth in repair and maintenance, which increased by 5.3%, and all new work, which increased 2.3%.
Output has also grown in the month-on-month series, with a 0.5% increase in July 2018. This rise was driven predominantly by a 4% increase in new private housing work.
Q2 saw total construction new orders decline 6.5%, decreasing for the third consecutive quarter, reaching its lowest level since Q1 2013. The quarter-on-quarter decrease in construction new orders in Q2 is driven predominantly by a 17.6% fall in new housing orders, which fell to a similar level seen in Q4 2017, following strong growth in Q1 2018.
Allan Callaghan, managing director of Cruden Building commented on the figures, "The country is in desperate need for new housing and demand in the housebuilder sector remains strong. We're seeing a continued interest in affordable, quality homes across Scotland, providing a welcome boost to the construction industry as a whole.
"However, the perennial problem is the length of time it is taking for both private and social housing developments to go through the planning process. This has been compounded by the slow pace and lack of substance outlined in the Scottish Government's planning review.
"A steady pipeline of quality and affordable housing is vital to the health of the Scottish economy. Fundamental considerations to the Planning Bill urgently need to be addressed so that proposed developments are agreed quicker and more effectively, allowing Scottish families to have the modern, quality housing that they so badly need."