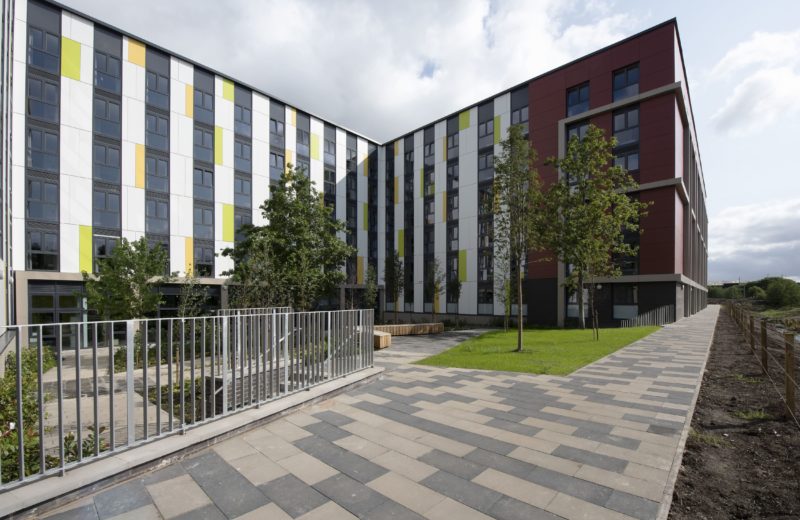 GLASGOW'S student population is set to have a new accommodation option in the shape of the £19 million Havannah House – Vastint Hospitality's first student development in Europe.
Robertson has completed work on the 458-residence building, which will be operated by Homes for Students.
The S-shaped building is set over six storeys and boasts a mix of standard, cluster and accessible rooms. Features include private and semi-private courtyards, with the building designed to achieve Gold Standard under the LEED (Leadership in Energy & Environmental Design) certification scheme.
David Cairns, managing director of Robertson Central East said, "We are delighted to deliver new high-quality accommodation that will benefit students based in Glasgow. This is Vastint Hospitality's first student accommodation development in Europe and we have worked collaboratively through the design and construction stages to create a building and environment which will enhance student living. I have no doubt that the first students who move in will be hugely impressed by the facilities, which have been designed to the highest of standards."
Robertson confirmed it is close to completing work on the adjacent Moxy Hotel, which is also being developed by Vastint Hospitality.