CONSTRUCTION work is underway on the £6.1 million David Livingstone Birthplace Project, which aims to transform a site in Blantyre into a 'world class' visitor attraction.
Paisley-based Clark Contracts has been appointed main contractor to restore and renovate The David Livingstone Centre site, which includes the Shuttle Row mill workers' tenement where the legendary explorer and missionary was born and raised.
The project, which is being jointly funded by The National Lottery through The Heritage Lottery Fund (£4.1m), the Scottish Government (£1.3m) and Historic Environment Scotland (£575,000), will see David Livingstone's birthplace redeveloped to provide a new museum which will celebrate his incredible story.
The project will include the renewal of historic buildings, a newly interpreted exhibition which will showcase artefacts and an upgrade of visitor facilities such as the café and shop.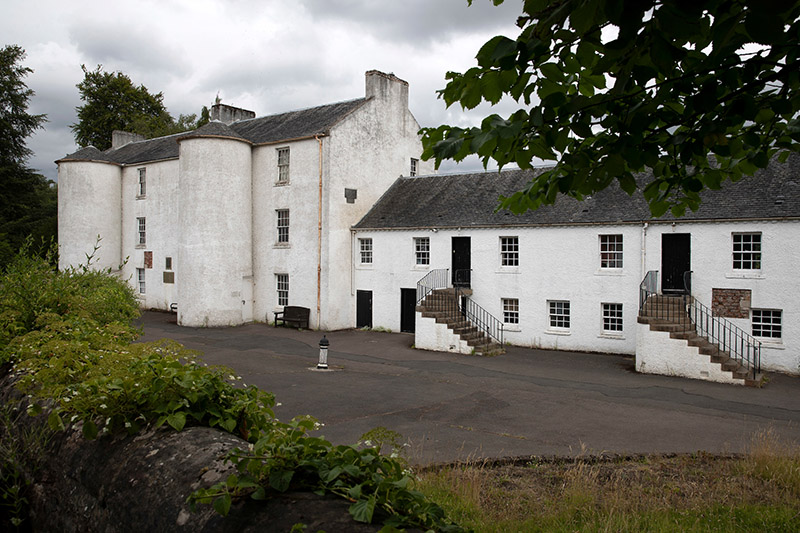 Dr Isabel Bruce, chair of The David Livingstone Trust said, "The Trust welcomes the appointment of Clark Contracts Ltd. as main contractor and looks forward to work progressing swiftly on this important project to re-ignite the powerful story of David Livingstone for new generations and further strengthen the worldwide connections that Livingstone, his principles and legacy have inspired locally and globally.
"Once complete, the centre will become a key resource for learning about his heritage and his far-reaching impact in science, health, exploration, faith and humanitarian endeavour. Visitors will travel from all corners of the globe to explore his story and we believe it will ensure that the impact of David Livingstone's living legacy continues to be felt locally, nationally and internationally for future generations."
Michael Scanlan, director, Clark Contracts added, "Clark Contracts is delighted to be involved in this landmark project. We have a long track record on heritage and cultural projects and the Birthplace Project provides a great opportunity to continue our work in this sector."
Minister for Europe, Migration and International Development, Ben Macpherson commented, "David Livingstone is an iconic figure to many people in Scotland, in Africa and across the world. Much of his inspirational work was underpinned by the principles of global humanitarianism and solidarity.
"That is why the Scottish Government has aided the transformation of the historic building and surrounding grounds that bear his name, with £1.375m funding. Once refurbished, the David Livingstone Centre will be a fitting venue to celebrate the important legacy of one of Scotland's national heroes."