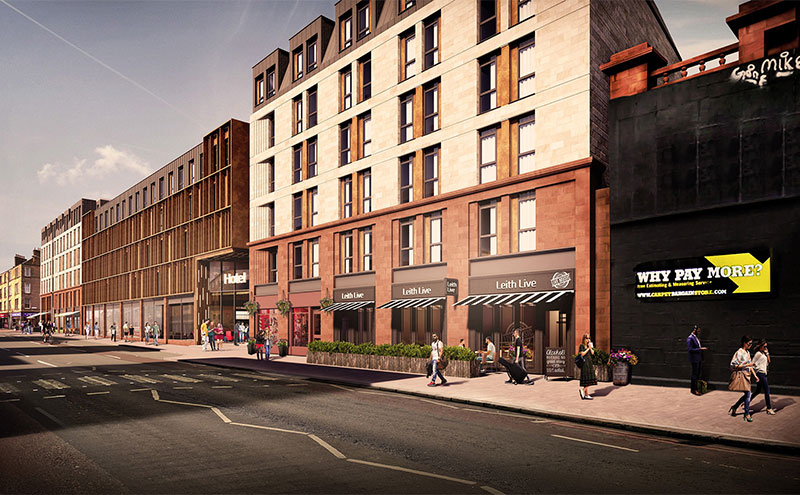 DRUM Property Group has outlined its vision to transform a section of Leith Walk into a "vibrant" new mixed-use scheme.
Plans for the £50 million proposal have been submitted for the 2.9-acre Stead's Place site. The proposals include residential housing, student accommodation and hotel, restaurant, café and retail units.
Drum said the site has been earmarked for development by the City of Edinburgh Council since 2008 and consists largely of an "aged" industrial estate and office space, together with "ailing" retail frontages facing directly on to Leith Walk.
Drum's proposals have been revised following a consultation programme with the local community. The revised plans include redeveloping the row of red sandstone retail, restaurant and entertainment units facing directly on to Leith Walk, which will include a new live music venue.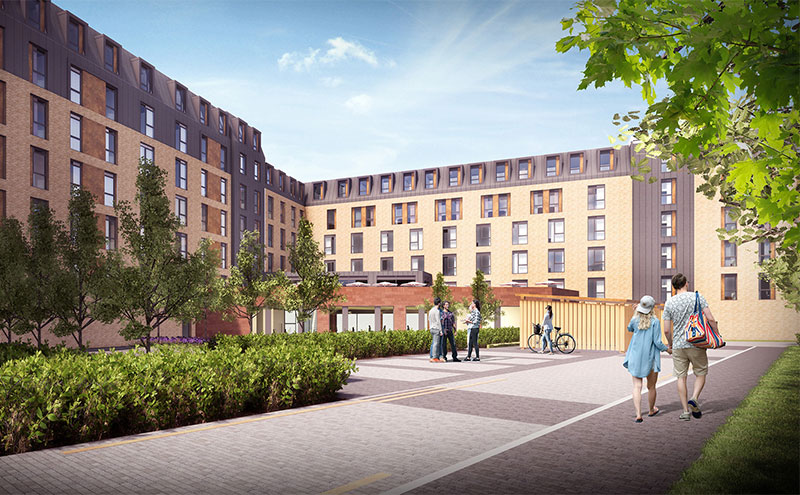 Graeme Bone, group managing director of Drum said, "We have listened to the often passionate views of the local traders and community and we understand the importance of maintaining a distinctive and independent feel for this important stretch of Leith Walk – whilst bringing a bold, modern development for a confident and diverse Leith. The existing buildings at Stead's Place are no longer an economically viable investment and we propose to invest £50 million in a new mixed-use development when all of the existing tenants move out and the site is completely vacant in 2019.
"Our proposals will bring an added dimension to Leith Walk, opening up what is currently an inhospitable industrial site by creating a vibrant, contemporary and accessible community for residents and visitors alike."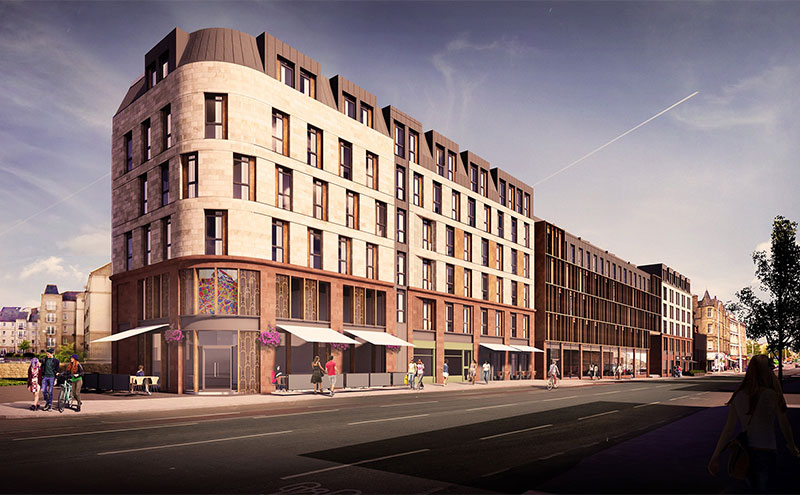 Drum said at the heart of the development will be a 56-room hotel operated by the University of Edinburgh, which will act as a "vibrant focal point" for both students and the local community. The largest ground-floor use will be the lobby and student reception, with the university providing around 9,000 sf ft. of leisure space for students, hotel guests and the community.
A homes quarter will feature some 53 affordable housing units developed by Places for People.
Graeme Bone added, "We want our proposed development to become a blueprint for introducing modern, contemporary design into the urban landscape without sacrificing the individuality and vibrancy that makes Leith unique. Our revised proposals, incorporating sympathetic design with an eclectic mix of residential accommodation, hotel, restaurant, retail tenants and a stand-out live music venue, will continue the rich tradition of diversity, independence and interest which makes Leith Walk such an exciting destination in which to live, work and visit."