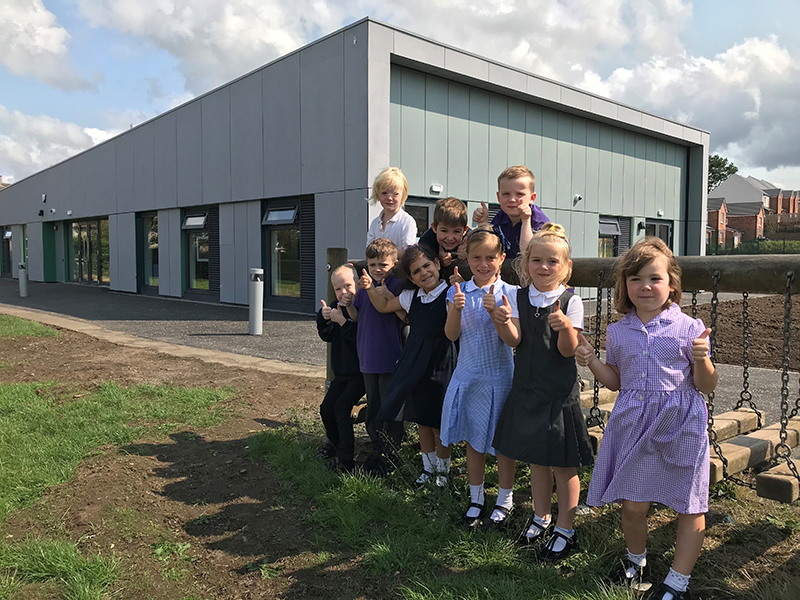 FIVE Edinburgh primary schools have celebrated the opening of new classrooms in the sixth year of the Capital's Rising Roll programme of school extensions.
Delivered by hub South East and Morrison Construction, the schools involved in this year's phase include Currie, Davidson's Mains, Granton, Stockbridge and Trinity Primaries, with the extra space being used to accommodate growing pupil numbers.
Richard Park, operations director at hub South East Scotland said, "I am proud to be marking the sixth successful year working in partnership with the City of Edinburgh Council to tackle the issue of rising school rolls. In total we've now delivered 25 facilities on time and on budget through this innovative £22 million programme, providing quality, long term classrooms to tight timescales.
"We've had excellent feedback from staff and pupils about their new learning environments and we look forward to working on future phases, continuing this successful, collaborative effort."
Councillor Ian Perry, education convener for the City of Edinburgh Council added, "We have been proactive in tackling the challenge of rising schools for the past six years to ensure our pupils have the very best learning environment. This year five schools have benefited from new classrooms, including our biggest single project of eight classes at Davidson's Mains Primary School.
"The new buildings are a great example of how we have responded to accommodation issues by working with school communities to come up with suitable solutions."
David Wilson, operations director for Morrison Construction said, "We are very proud of the Rising Rolls programme. Work has progressed quickly and with minimum disruption to the teaching staff and pupils, who have been present while the work has been ongoing at each location. The teams have worked hard to get the new facilities completed in time for the 2018-2019 school year and we are delighted with the outcome.
"This programme isn't just about bricks and mortar, but about investing in children's education and supporting our schools to provide the best possible start in life for these young residents."