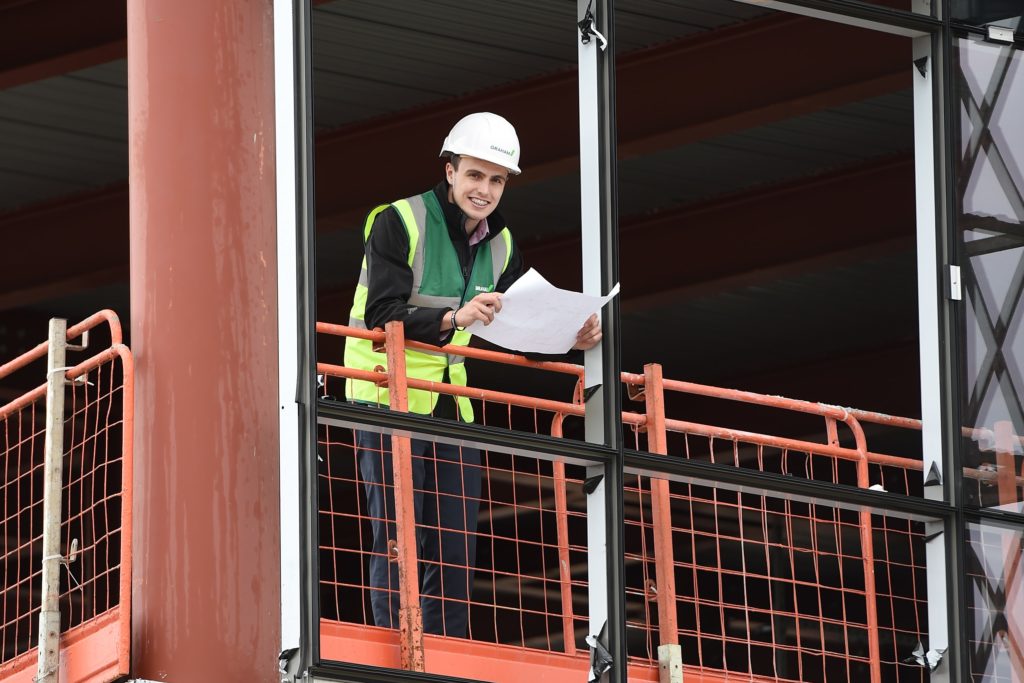 THE results are in. Young people across Scotland receive their exam results today (Tuesday August 7) and the #NoWrongPath campaign aims to set out the many different routes to employment and further education available to them.
Run by Developing the Young Workforce (DYW) Glasgow, #NoWrongPath was launched last year and seeks to celebrate the many paths taken by people in Scotland, with a focus on non-traditional routes outwith higher education.
Thomas McGoran left school and started a technical apprenticeship with contractor, Graham. Now 21, Thomas has completed his apprenticeship and is working as a planner with the firm, with plans to start an undergraduate degree in Construction Management and Built Environment Design at Herriot Watt University this September.
"When I was at school I didn't have a clue what I wanted to do or where I wanted to go," Thomas said. "I considered going into construction, but I never imagined that I could do the management side of it.
"It's been great to continue studying while getting hands-on experience that has allowed me to progress within the company. I can't wait to start my degree in a few months; it may be a bit later than my friends who went straight to university, but the path I chose has opened doors for me."
Alison McRae, senior director of Glasgow Chamber of Commerce said, "Last year we managed to reach over 14 million people as we looked to encourage anyone who might be disheartened or disappointed with their exam results.
"This year we hope to excel this and tell even more young people that no matter what the outcome is, there are various paths and opportunities available to kick start a successful career across various industries."
She added, "It is our hope that #NoWrongPath will help to inspire and motivate the young people of Glasgow, and beyond, as they receive their results and take their next steps whether in the workforce, university or otherwise."