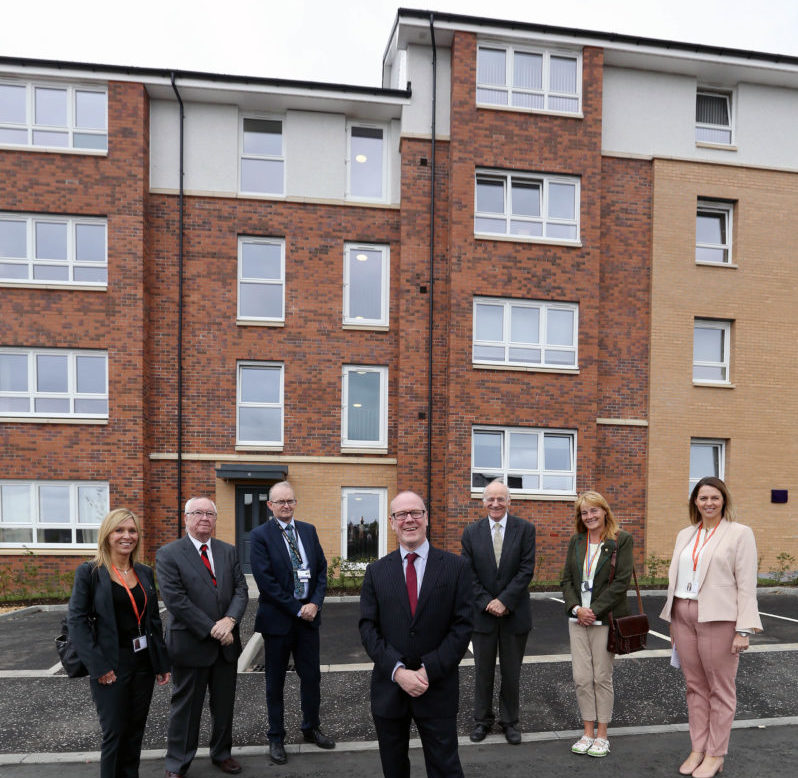 TWO new housing developments in Clydebank have officially opened, bringing dozens of new homes to the area.
Housing Minister Kevin Stewart did the honours, officially launching both West Dunbartonshire Council's and Clydebank Housing Association's new developments, which in total comprise 84 homes delivered through the Scottish Government's Affordable Housing Programme.
The council's development on Second Avenue/Singer Street consists of 40 mixed-size homes including townhouses, designed in-house by the council and built by CCG.
Clydebank Housing Association's development saw 44 one and two-bedroom flats built by AS Homes on the site of the former La Scala cinema on Graham Avenue including four two-bedroom wheelchair flats.
With currently 800 applicants on Clydebank Housing Association's waiting list and 3,810 on West Dunbartonshire Council's waiting list these homes are a much needed addition to the area's housing stock.
Housing Minister Kevin Stewart said, "I'm delighted to officially open these two new housing developments, supported by more than £5.5 million of Scottish Government funding. They will provide affordable, good quality social rented housing in the Clydebank area. The Scottish Government very much values the work of community based housing associations and the powerful impact of partnership working."
Pat Kelly, chairman of AS Homes (Scotland) said, "We are very proud of the La Scala apartments which are generously sized, offer broadband Internet access as standard and are extremely energy efficient. I have no doubt that the development will act as a catalyst for the continued regeneration of Clydebank."