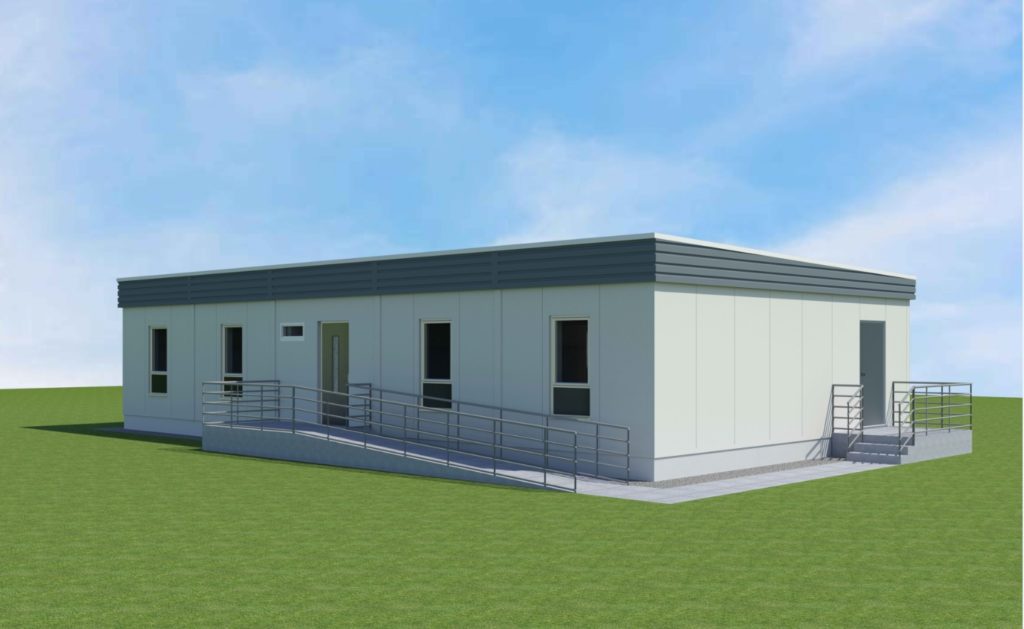 MORGAN Sindall has been awarded contracts totalling nearly £6 million to expand and refurbish seven early years schools in the Highlands.
The firm's special works team has been awarded contracts worth £5.8 million by the Highland Council, having delivered multiple projects for the local authority over the last seven years.
This most recent award involves work to install additional modular classroom units in North Kessock Primary School, Duncan Forbes Primary School, Craighill Primary School and Tarradale Primary School. The contractor will also be undertaking internal refurbishing works at Farr Primary School and Dalneigh Primary School. In total, the projects will provide more than 450 additional early years school places.
The seventh contract is to deliver a £4 million extension and refurbishment of Smithton Primary School, on the outskirts of Inverness. Work will involve the demolition of the existing entrance and administration area, along with the construction of a new five-classroom extension with entrance lobby/reception, offices and associated staff accommodation.The dining and games hall area will also be expanded, along with the car park, and a multi-use games area will be created.
The contracts were procured through the Scottish Procurement Alliance (SPA) framework, which seeks to support the efficient construction, refurbishment and maintenance of social housing and public buildings throughout Scotland.
Stuart Parker, managing director of Morgan Sindall in Scotland said, "Forging longstanding relationships with our customers is a primary focus for us and we're naturally very pleased to be working with the Highland Council.
"It's no surprise that we're seeing increased demand for our modular classroom units across the country. They enable local authorities to quickly expand their school buildings and provide capacity to deliver vital extra early years school places without delay."
Clive Feeney, director at SPA commented, "This is an excellent example of the benefits of utilising SPA frameworks. SPA partner Highland Council was able to engage with their preferred contractor, Morgan Sindall, quickly and compliantly.
"The fact both parties have a longstanding relationship is testament to the quality of the previous work delivered by Morgan Sindall and SPA were delighted to be able to add further value to these new projects via our easy-to-access framework solution."
Speaking on the Smithton Primary School Project, chairman of Highland Council's care, learning and housing committee, Cllr Andrew Baxter said, "This contract is another key step in the council's programme of refurbishment and renovation of Highland schools.
"The works at Smithton will address current and future capacity issues at the school and will improve the condition and suitability of the existing school accommodation. Additional nursery classroom space will also be provided to meet an increase in early learning and childcare provision for three and four year-olds that is required to be in place by 2020."