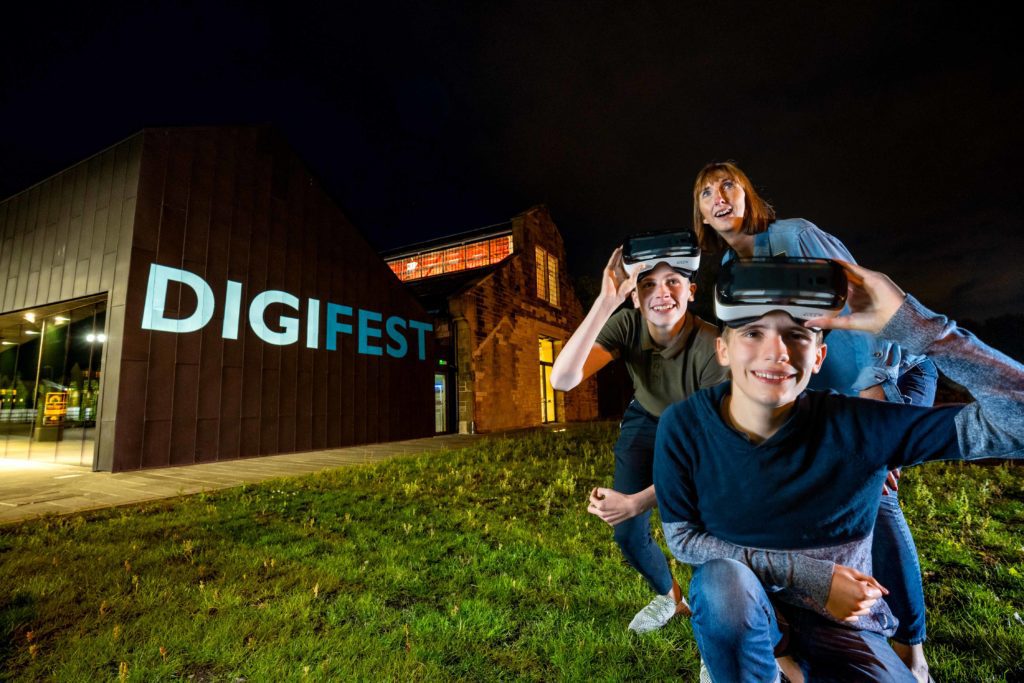 The programme for a new digital heritage festival – the first of its kind in Scotland – has been unveiled by Historic Environment Scotland (HES).
DigiFest will take place from Monday 8 to Saturday 20 October at The Engine Shed, Scotland's dedicated conservation centre, in Stirling.
Aimed at schools, professionals, families and young people, the festival intends to highlight Scotland as a global leader in digital innovation in the heritage sector.
It is set to feature a range of free events and activities that will allow visitors to explore the latest technologies in areas including 3D modelling and printing, augmented reality, virtual reality, gaming, animation, robotics and coding.
The festival will also incorporate a two-day international conference on 11-12 October – DigiDoc – and the DigiDoc Research and Innovation Day on 10 October.
DigiDoc will showcase the latest groundbreaking technology and feature a speaker line-up of academics and industry experts from the likes of Google and the Smithsonian Institution.
In addition to the programme of talks and workshops, DigiFest will also see the creation of a 'Digital Village' outside the Engine Shed, which will include a walk-in dome that facilitates immersive VR experiences.
Dorothy Hoskins, technical outreach and education manager at The Engine Shed said, "While advances in technology are allowing us to conserve, monitor and care for our historic sites and buildings with ever-increasing efficiency and effectiveness, these same innovations are also making Scotland's heritage more accessible than ever.
"New online platforms and developments in digital technologies are enabling people to inspect historic sites and artefacts from anywhere in the world, while a combination of digital documentation and animation allows for accurate recreation of historic environments which can be explored through gaming. Virtual reality can further bring such environments to life, creating immersive and illuminating experiences that transport the user to the past."
Dorothy added, "We are very excited to be launching our first ever DigiFest, which aims to encourage the people of Scotland and beyond to embrace this opportunity to explore the historic environment in new and innovative ways, and look forward to welcoming some of the top pioneers in the fields of technology and heritage to share their knowledge and insight."