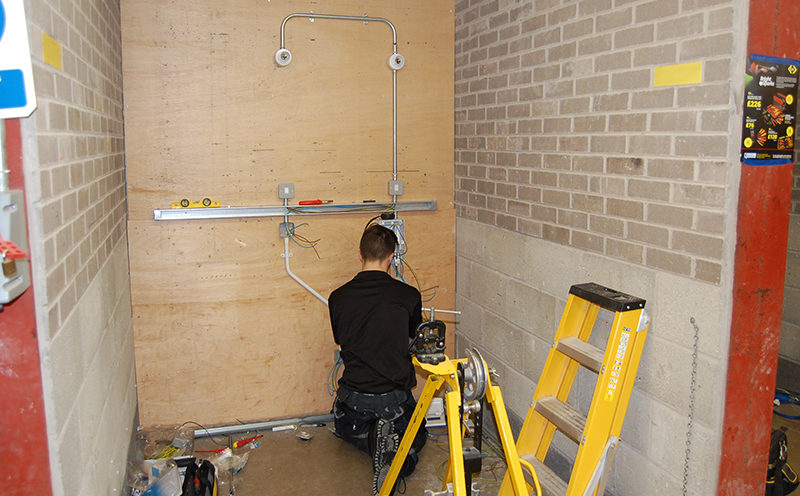 OVER 700 young people have signed up for the latest intake of electrician apprentices, trade body SELECT has announced.
The youngsters have signed up for the Scottish Joint Industry Training Board (SJIB) Apprenticeship and Adult Training Programme – which SELECT describes as "one of the most challenging learning programmes in today's competitive employment environment".
The programme is managed by the Scottish Electrical Charitable Training Trust (SECTT).
Business, Fair Work and Skills Minister Jamie Hepburn commented, "It is great news that so many of our young people are being given the opportunity of undertaking a Modern Apprenticeship in the electrotechnical sector and are receiving such high quality training whilst beginning their careers in this important sector.
"I also welcome SELECT's efforts ensuring that the industry has such a strong stream of skilled people coming through. I am in no doubt that the electrotechnical sector in Scotland is crucial to delivering the modern and connected economy which we want and require in Scotland."
Anna Galbraith, chief executive of SECTT said, "SELECT members are effectively showing their faith in the future of the industry by investing so heavily in training and learning programmes with us.
"We need professionally minded people who are dedicated to the highest possible standards in the electrotechnical sector and I am sure this healthy new intake will step up to place and further enlarge our skills pool."
Fiona Harper, the secretary of the SJIB added, "The training scheme is the only industry approved training scheme for electrical contracting apprenticeships in Scotland. This scheme is designed to regulate the entry, conditions of service, training and education of apprentices in the electrical contracting industry."