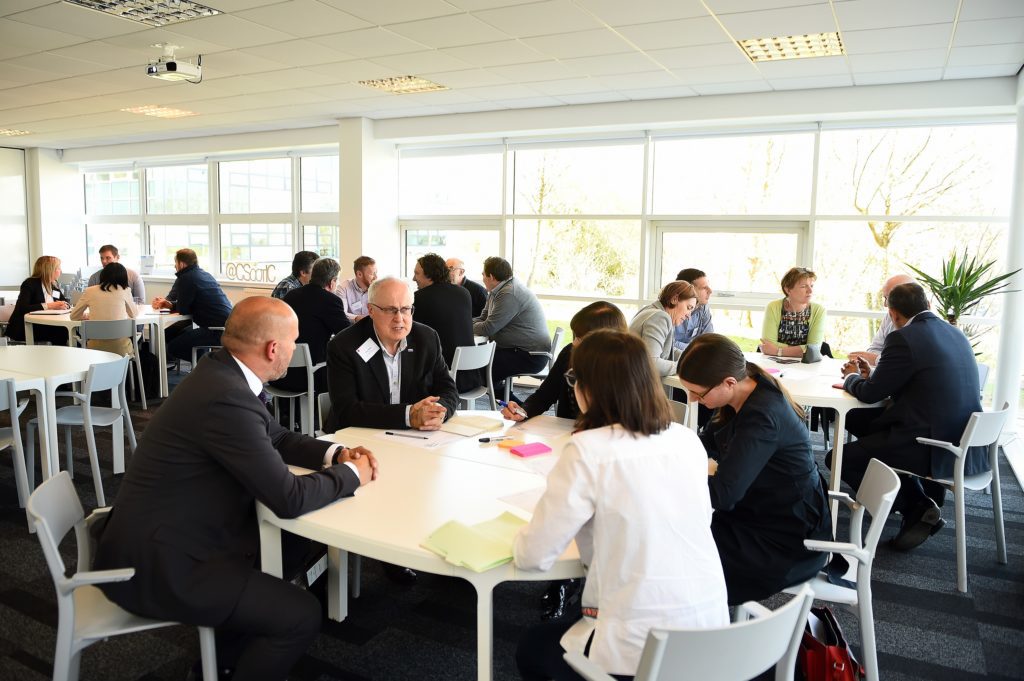 CONSTRUCTION Scotland Innovation Centre (CSIC) is urging firms to innovate in order to tackle 'sick building syndrome'.
With Scots spending around 80-90% of their time indoors, according to CSIC, studies have shown that indoor air quality has a negative impact on health, wellbeing and productivity.
'Sick building syndrome' is a condition typically marked by headaches and respiratory problems. It is attributed to factors in the indoor environment such as inadequate ventilation or poorly maintained air conditioning.
In a bid to help companies find out more about how to alleviate the problem, CSIC is hosting a free 'Improving Indoor Air Quality through Innovation' event on 31 August at its Innovation Factory in Hamilton International Business Park.
The event will showcase a CSIC-funded pilot project, which it claims could help address the issue. In partnership with researchers from the University of Strathclyde, property technology company arbnco collected data from commercial properties in Glasgow, London and New York over the course of a year.
Using the results, arbnco created a new technology that is able to provide real-time monitoring of the effects of the indoor working environment on health and wellbeing, taking into account factors such as ventilation, natural light and temperature.
According to CSIC, the new technology – arbn well – will allow organisations to understand how the quality of their building is affecting the productivity and satisfaction of their employees, and what improvements are needed in order to address these issues.
Indoor air quality specialists set to present at the event include Stephen Milne from CENSIS, Lori McIlroy from BRE and Jonathan McQuillan from Anderson Bell Christie architects.
Jennifer Smart, business relationship manager at CSIC commented, "Employee productivity and wellbeing are huge issues for Scotland's employers and our economy as a whole, and our buildings play a large part in this. The construction industry therefore has a responsibility to do all it can to make buildings as healthy as possible.
"Innovation can play a huge part in this, and CSIC is delighted to have supported arbnco to develop this exciting technology that will allow building occupiers and owners to make informed decisions on the management of the indoor environment, in order to positively impact the health of building users."
Jennifer added, "Our event is an excellent opportunity to be inspired by arbnco's new technology, and hear from some leading indoor air quality experts."
Parag Rastogi, lead building physicist at arbnco said, "Every business wants healthy, happy employees. Not only is a comfortable business environment good for the wellbeing of staff, it has been demonstrated in numerous studies to have an effect on alertness and performance.
"This new technology will be invaluable in allowing businesses to monitor the reality of how their building is performing and make changes to address any problems."