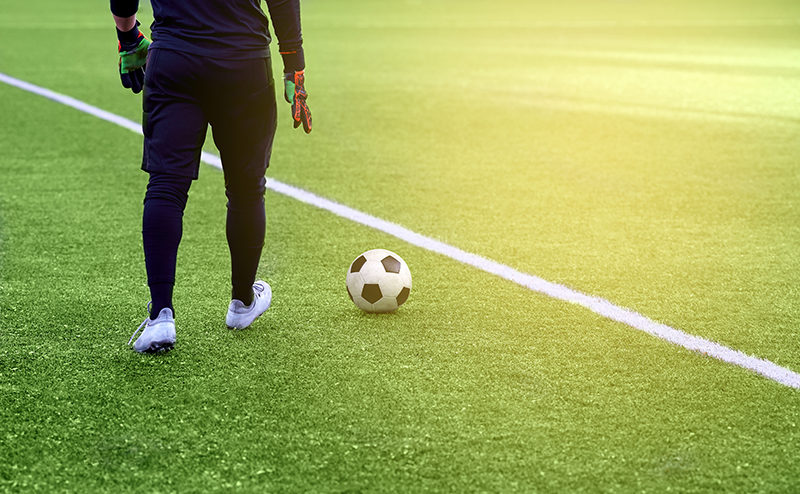 THE rise in 3G all-weather astroturf sports pitches across the country has led a provider of construction and building materials to warn contractors of the importance of effective drainage.
Aggregate Industries said it was making the call after research by the Football Association found that just one in three football pitches at grassroots level is currently of adequate quality.
With average rainfall tipped to increase further in future years, the firm said there will be a greater emphasis on the "essential" role drainage plays when it comes to construction of these synthetic pitches.
Tom Wise, general manager for Aggregate Industries' Garside Sands division explained, "As more and more sports clubs are investing in their facilities, particularly with the ongoing large-scale construction of 3G pitches to boost grassroots level sport, the importance of correct maintenance has risen to the top of the agenda for many.
"Traditionally, 3G surfaces consist of three layers; the top pile of artificial grass blades is supported by an infill rubber crumb and a thin layer of sand. However, what's often overlooked is the vital role that infill silica sands play in providing an effective drainage system for the pitch. This in turn is key to ensuring playability in all weather conditions and guaranteeing the legacy of these high-tech surfaces will last the test of time."
Aggregate Industries highlighted its ProPitch Elite product, a silica sand infill solution made from larger rounded particles. The company said this reduces the risk of flooding and is suited to the likes of 3G surfaces, tennis courts, hockey pitches and bowling greens.
Tom added, "Investing in a new pitch and playing field is a huge undertaking, and with higher than average rainfall predicted over the coming years, the risk of flooding has increased exponentially across many areas of the UK. Hence for sports clubs looking to provide a world class surface, it has become increasingly paramount to utilise the latest innovative materials such as ProPitch Elite, which has super absorbent properties that have been proven to aid with effective drainage."