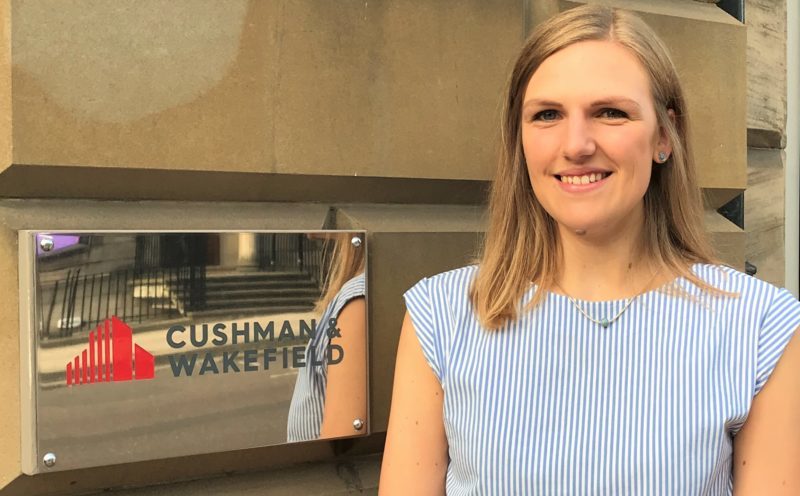 CUSHMAN & Wakefield has appointed Kathryn Cockburn as a graduate planner in the firm's Scottish development and planning team.
Kathryn has a first class Honours degree in geography from the University of Glasgow and is close to completing an MSc in city planning and regeneration.
In her spare time, she has worked as a conservation volunteer for the Isle of Eigg Heritage Trust and taken part in an expedition to Nepal to help restore a school building and build a sun shelter in a rural village in the Himalayas.
She will work closely with department head Maria Francké, who said, "I am delighted that Kathryn has joined the team. Her enthusiasm and passion for planning and the built environment and desire to deliver sustainable solutions will be invaluable as we continue to grow the services we offer in Scotland.
"These are exciting times for Cushman & Wakefield as we are working on a range of regeneration and town centre projects across Scotland. We have a strong team and are very privileged to work with clients across a variety of different sectors helping to guide development projects of all types and scale through an increasingly complex and ever changing planning policy landscape."
Stuart Dorward, Cushman & Wakefield's head of Scotland added, "Kathryn has an impressive CV and I am sure she will be a tremendous asset to Maria and the team. Since Maria joined to head up the Scottish planning and development team last year we have seen significant growth in this business division. The team has had an impressive, successful track record of delivering commercially viable schemes for clients who value the importance of having a skilled Scottish team with local experience and knowledge but which is part of a national team."