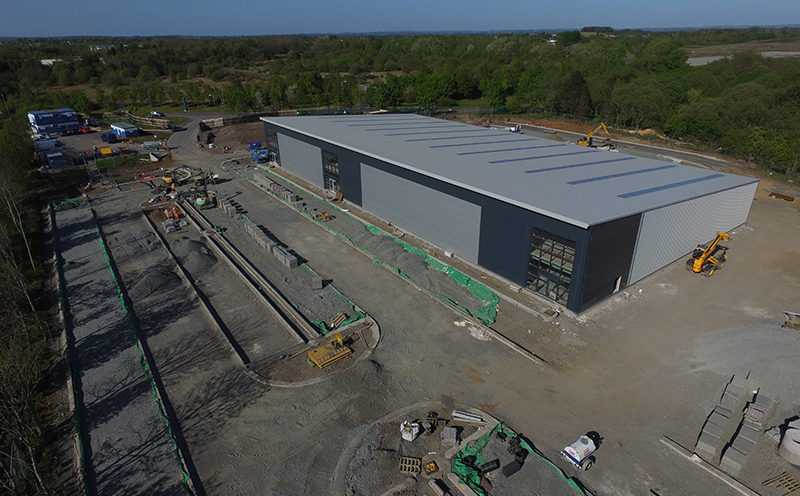 THE construction of a business park in Irvine has been completed, which has been tipped as having the potential to become one of Scotland's best locations for industry.
The £7.8 million project, led by Robertson, started in 2015 and included the construction of a one-kilometre spine road, along with a new industrial unit – i3 – which is expected to house tenants working in the likes of pharmaceuticals and life sciences.
Robertson also carried out drainage and earthworks, as well as storm damage alleviation, car parking facilities, a new footpath and street lighting structure.
The i3 site aims to encourage businesses to "locate, grow and remain" within the Irvine Enterprise area.
Tony Fry, managing director of Robertson Civil Engineering said, "The project required us to call upon a range of our civil engineering expertise to deliver the new building and regeneration work within the campus – from earthworks, piling and drainage to structural steel erection and cladding works.
"Ultimately, the project feeds in to the wider regeneration of the area, securing jobs for years to come as well as attracting new businesses and investment that will bolster the local economy."
Councillor Alex Gallagher, cabinet member for economy added, "We are pleased to see the completion of the high-quality laboratory and business space, the expansion of i3 is an important step in the regeneration of the area and so far we have had good interest from potential tenants and occupiers.
"We believe our i3 business park has the attributes to become one of Scotland's best locations for industry."
The development at i3 was procured through Scape Group's National Major Works Framework, now superseded by Major Works Scotland, part of the (Scape) National Construction Framework, and delivered by Robertson in partnership with Willmott Dixon.