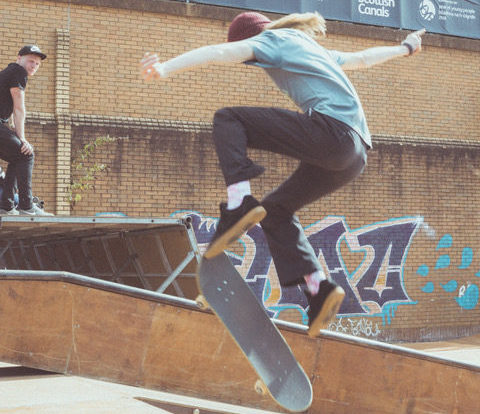 CIVIL engineering and structural repairs contractor Mackenzie Construction has spoken of its pride at being the principal sponsor of Scotland's inaugural Youth Urban Games, which were held recently in Glasgow.
Hosted by Scottish Canals, the project took place on the Forth and Clyde canal on August 25 and showcased some of the country's top young talents in BMX, parkour and skateboarding. The games also gave young people in attendance the opportunity to try urban sports themselves through workshops and mini games.
Mackenzie Construction, who have offices in Glasgow and Inverness, oversaw the transformation of a derelict site around Rotterdam Wharf on the Forth and Clyde canal into an outdoor event space, complete with a 34m long BMX and skateboard stage featuring ramps and pipes.
Andy Dalrymple, managing director of Mackenzie Construction said, "When Scottish Canals approached us regarding this special project, we were delighted to get involved. Scottish Canals and Mackenzie Construction have a valued, long-standing relationship and therefore it has been an absolute pleasure to support them throughout the process. The event was a great fit for Mackenzie Construction, fitting in with our focus on talent and skills development for young people.
"We are thrilled that we have been able to create a safe, fun environment for the first ever Urban Sports Festival in Scotland as part of the 'Year of Young People'. It has been a unique, inspiring and exhilarating experience for everyone involved, as well as a great showcase for the impact of rejuvenating the area for the development and enjoyment of Scotland's young people."