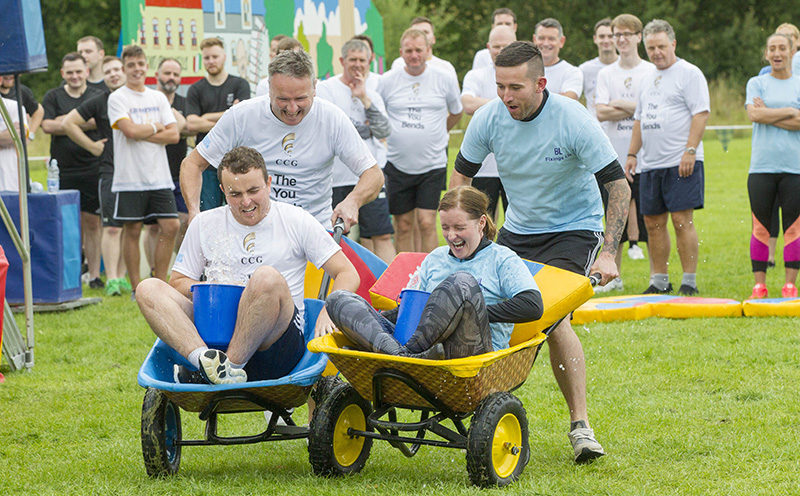 CCG'S second annual 'It's a Knockout' charity fun day has raised over £15,000 for charity.
22 teams took part in the event at M&D's Strathclyde Park, including teams from the firm's supply chain partners. They participated in a number of challenges including scaling a giant inflatable assault course.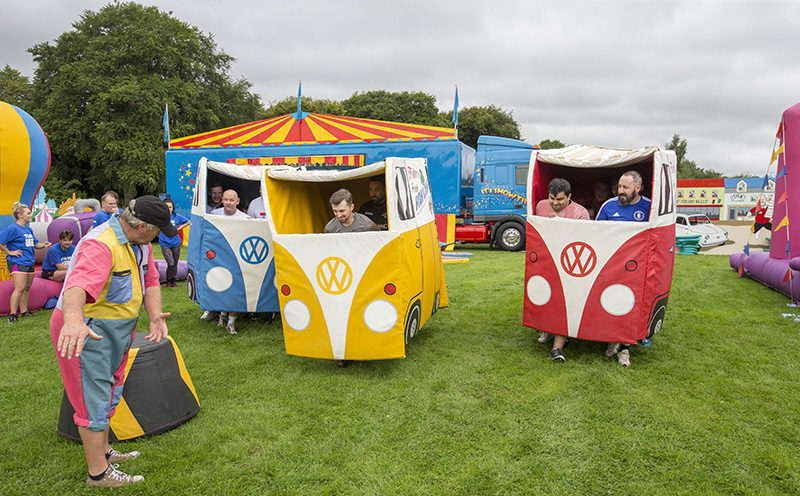 The cash will be shared among 25 different charities, including Prostate Cancer UK, Scottish Mental Health Charity, Revive MS, SiMBA and Chris' House.
CCG group HR manager Lynn Stodart said, "This is the second year in a row that we have held our It's a Knockout Day and it did not disappoint! Our staff members as well as our supply chain partners all had a fantastic day, and alongside support from their families and friends, we give them our thanks for their involvement.
"Of course, the main aim of the day was to raise money for good causes. This year, we encouraged teams to support a charity of their choice and through this approach, 25 different charities are set to benefit which we feel is a fantastic achievement for all concerned.
"CCG raised over £100,000 for charitable causes in 2017 and with the help of the 'It's a Knockout' day, we hope to exceed this amount in 2018."