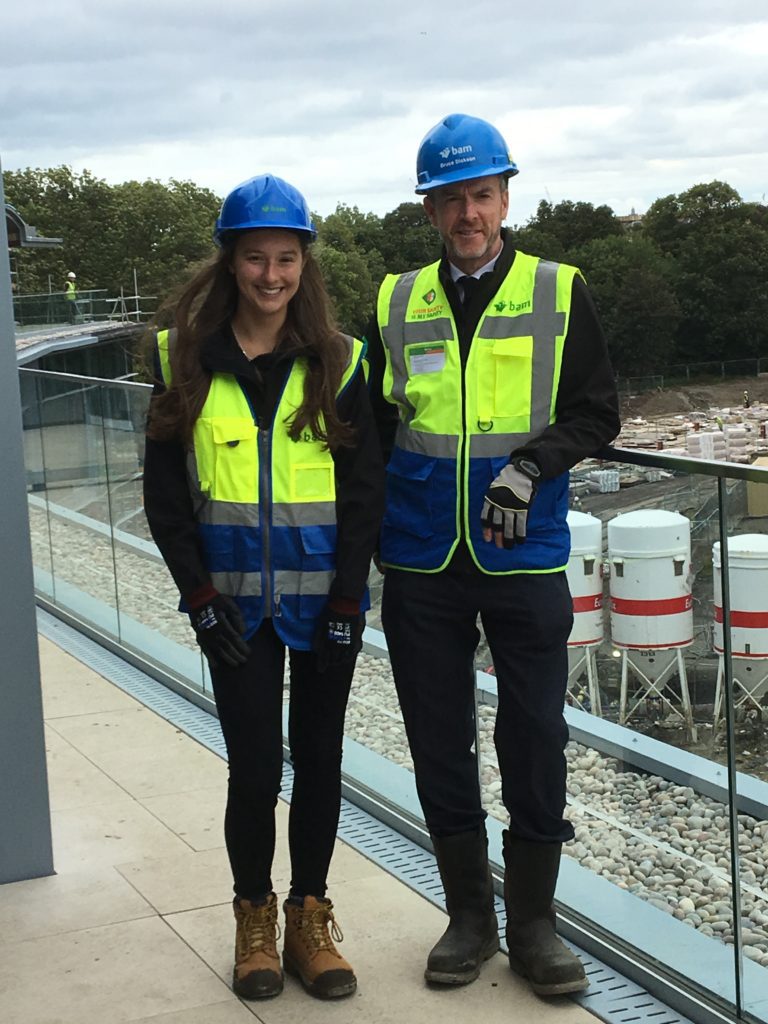 BAM Construction has taken on its first surveying apprentice since the launch of Skills Development Scotland's graduate level apprenticeship in construction and the built environment.
Alison Keillor has joined the contractor and will combine studying at Edinburgh Napier University with project work. After deciding that a full-time course was not what she wanted, Alison applied to BAM for a place on the Graduate Level Apprenticeship (GLA) scheme.
She explained, "I was struggling to decide what I wanted to do when I left school and while I had a place to study economics at Edinburgh University, the GLA programme suits me far more than full-time study.
"I'm really glad that I reached this choice and I've had a great welcome to the business and I can't wait to start on my first two-week teaching block at Napier."
Bruce Dickson, regional manager for BAM Construction, was involved in shaping the new syllabus for the CBE framework as chair of the Technical Expert Group. He commented, "The new structure is designed to be more practical and fully aligned to the competencies required by a qualified surveyor.
"Previously it took six years to complete the degree and there was little interface between industry and academia. Now, SDS and the RICS have brought the two together to create a training framework that works for everyone and they deserve huge credit for making this happen.
"Producing the framework was challenging but, in my opinion, we got all of the right people in the room and have produced a really exciting new option for young people to join the industry."
Speaking on Alison's enrolment, he added, "Alison was very impressive at interview and is a perfect pathfinder for the scheme. We're already looking to recruit a second apprentice and remain committed to encouraging people to consider construction as a career choice as it offers such a diverse range of different job roles.
"It's a big step forward for the GLA in putting construction on the same footing as other industries who have established GLA programmes."