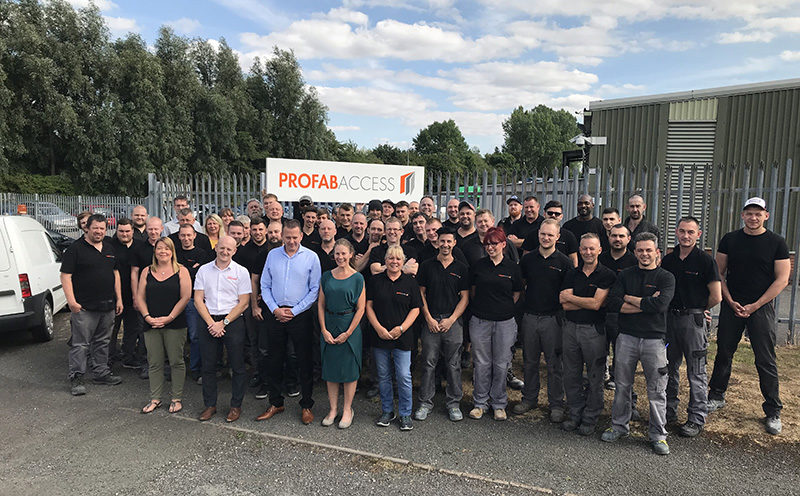 HORIZONTAL access specialist Bilco UK has completed the acquisition of Profab Access, a manufacturer of vertical access panels, riser doors and steel doors with 75 employees.
Bilco UK provides roof access hatches, floor doors, ladders and smoke vents to the commercial market. The company was acquired by the Tyman Group in 2016 and Bilco UK became part of home security specialist ERA in April last year following the acquisition of Howe Green Ltd.
Howe Green is a manufacturer of fabricated floor access covers, linear drainage, tree pit covers and bespoke metalwork.
Bilco said the acquisition of Profab will strengthen its "Safe Access All Areas" offering and provide a one-stop-shop for architects, specifiers and building service professionals looking for safe access solutions for roofs, floors, walls and ceilings.
James Fisher, managing director for Bilco UK and Howe Green, has been appointed as the new managing director of Profab Access. Bilco said he will work closely with the existing team to ensure a "smooth transition" into the Bilco UK family.
James said, "We are delighted that this latest acquisition will enable Bilco UK to offer our customers an unparalleled range of access solutions. The three brands serve the same market, share common values and offer complimentary product ranges. They have all developed from family businesses. Strong customer relationships combined with quality products and an innovative culture are the factors underlying their success. We are very excited at the opportunities that this acquisition presents."
The Profab Access manufacturing and sales office will continue to operate from Atherstone, Warwickshire. Joint founder of the business, Adrian Allbrighton, has left the company with immediate effect, but technical director Austin Stone will remain in his role.
James added, "Profab is the only access product manufacturer to provide third-party fire certification guarantees across its range. There is no doubt that the consideration given by architects, specifiers, contractors and building owners to fire safety has never been greater. We are now able to satisfy that requirement with the Profab wall and ceiling panels and doors. This really does reinforce our 'Safe Access All Areas' offer to the construction sector."