Mark Wadsworth, MD of Senior Architectural Systems discusses how going back to school could help secure the future success of the fenestration industry
OF all the challenges facing the construction industry, the shortage of young skilled workers is one that is proving difficult to overcome. With the added uncertainty of how wide the UK's skills gap may be post-Brexit, it's clear that the time for action is now.
Finding a way to attract and retain the interest of the next generation so that they not only consider but follow a career in construction is vital and in my opinion, one solution is to take a grass-roots approach to engage with young people at the earliest opportunity. In real terms, this means taking the message of building a career in construction to school-age children and working with them to break down barriers and challenge perceptions.
TAKING A NEW VIEW
Much of the industry talk surrounding the skills shortage has focused on the need to create apprenticeships and although this is without doubt an important stage, it doesn't have to be the first step. If we are only talking to young people who have gone so far down their educational careers and already have a preferred job in mind, we are missing out on the untapped potential of primary and high school pupils who are yet undecided about what they want to be when they grow up.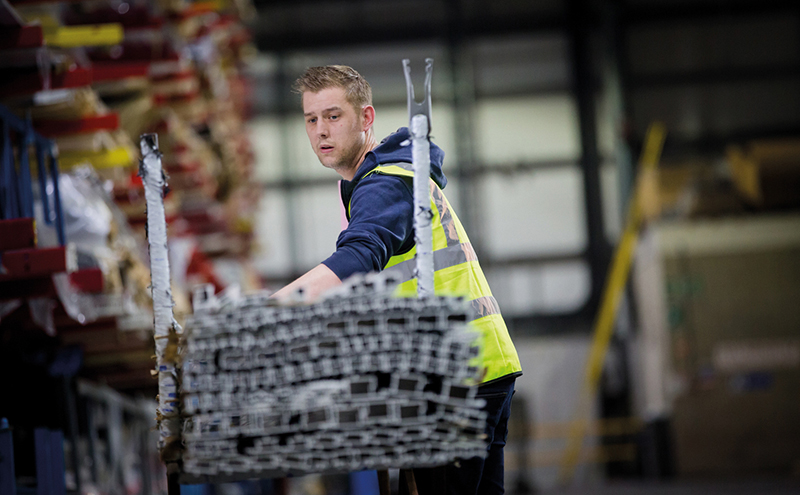 The construction industry covers a wide range of skills and yet it's fair to say that the general public's understanding of the specialist trades is somewhat limited. How much does the average school leaver really know about the fenestration market? Probably very little and what they do know is likely to be influenced by often negative stereotypes.
For example, not all construction careers are site or factory based – there's a whole range of disciplines available from design and estimating to sales and marketing. Similarly, not all construction workers are male and although there are other issues at play in terms of increasing the number of women working in the industry, it's important to make sure that young girls know that there is a potential career for them too.
VITAL AND VISIBLE
Of course, the prospect of presenting to an inquisitive group of 12-year-olds may seem daunting but unless more companies fly the flag for construction careers in a school environment, the opportunity to educate and engage will be lost.
Attending local career days or visiting schools to talk about job opportunities are just some of the ways to raise awareness and are easily achievable. Partnering with schools and colleges in your immediate area can also help to showcase your company as a being a credible local employer, as can sponsoring a local community or school sports team to build brand awareness.
FLEXIBILITY FOR THE FUTURE
Of course, it's equally as important to retain interest as it is to attract attention. We need to ensure that young people receive relevant training or apprenticeships, with a greater link between the work experience given and the type of job that they may ultimately gain. However, the industry is not simply in need of more traditional apprenticeship schemes but instead a total attitude change towards how we attract, nurture and ultimately retain new construction workers
Apprenticeships are a great way to offer practical experience to young people but they are more likely to be successful if they are flexible enough to fit in and around study and are open to younger students. Again, linking up with a local school to offer work experience placements is worth considering.
By opening our doors to young people to offer them hands-on experience in a range of disciplines we can help create a pool of 'work-ready' employment candidates that not only have the relevant skills to develop a successful career in construction but are passionate about pursuing one.