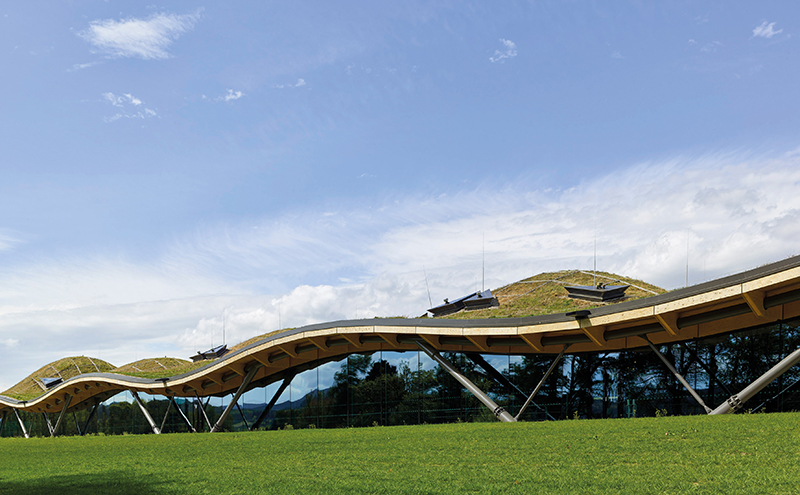 CONTRACTOR Robertson anticipates turnover growth of 25% for this year, which it has attributed to a number of high-profile projects and a strong client focus.
The firm expects to report in excess of 25% growth in turnover to March 2018, once it reports later in the year. This performance has followed a five-year strategic plan that aimed to deliver long-term sustainable profitable growth, Robertson said in a statement.
Group CEO, Derek Shewan said the results were thanks to a number of high-profile projects and a strong order book.
Following the demise of PFI, Robertson decided on a future strategy addressing the changing market, using key learnings from private sector investments in the public sector.
The firm now employs 3,000 people and in May was named "masters of construction" by Erdington Group upon delivery of the drinks giant's new £140 million Macallan distillery.
Robertson founder and executive chairman, Bill Robertson commented, "We have worked hard at making sure the business has a strong market presence with a client and defined sector focus. This strategic approach has allowed us to play to many of our strengths, which has in turn supported out growth in larger projects since 2010.
"Robertson is also the main contractor on the £330 million Aberdeen Exhibition and Conference Centre (AECC), the largest Roberson project in its 52-year history. At present, we have 237 live infrastructure contracts including schools, universities, residential homes, leisure centres, roads and bridges, retail outlets and warehousing spanning Scotland and north England."
He added, "We adopt a clear strategy of focus and high quality deliverability and profitability which provides the best project outcomes for our valued customers and suppliers and a sustainable business into the future. We are in a robust position to continue our momentum which has recently seen our involvement in major opportunities such as the Macallan, the AECC and Balfour Hospital in Orkney – all of which have demanded us to excel."