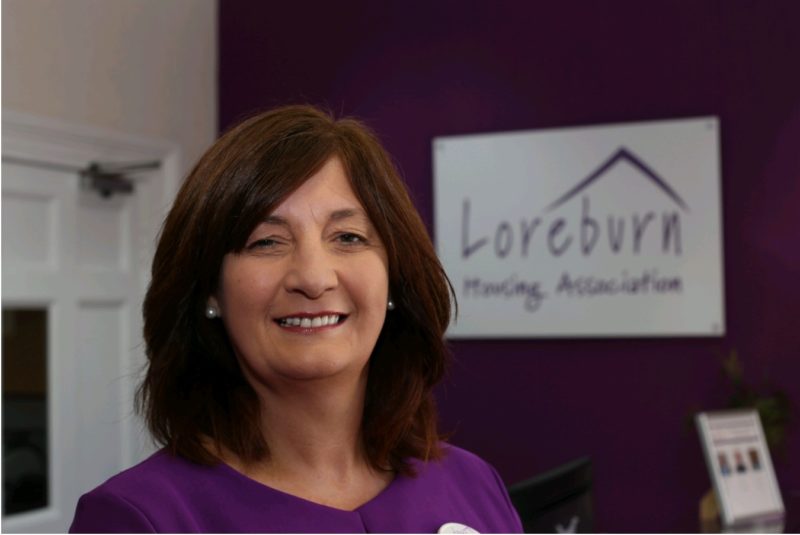 By Lorraine Usher, Chief Executive, Loreburn Housing Association
LAST month, a small social landlord in Dumfries and Galloway, which isn't exactly a household name, was named charity employer of the year at a major national awards event for the second year running. According to the judges, our success was down to placing our employees at the heart of everything we do.
Loreburn Housing Association may be a charity, but it is also a business, and I believe both companies and not-for-profit organisations alike need to be innovative if they want to recruit and retain the best people. It is my belief that you can't have a successful organisation without happy, productive employees who are fulfilling their full potential.
The secret to achieving this lies in creating a workplace culture where people feel trusted, listened to and appreciated. If they feel this way, they're more likely to be committed to the vision and goals of the business.
The culture I've tried to create at Loreburn is one where all ideas are considered, and everyone has a voice. When I joined as chief executive three years ago, it was an underperforming organisation which had been under the scrutiny of the Housing Regulator for two years. Since then we have reviewed our vision, values and key objectives and introduced a major transformational change programme. This has led to a remarkable turnaround, which has seen us gain triple Investors in People Gold accreditation while greatly improving our performance and customer satisfaction levels.
I felt strongly that the whole team needed to be involved in improving the organisation, so when I first started in post I encouraged everyone to speak to me directly with their ideas and surveyed the entire workforce for suggestions for improvement. 87% of these proposals were implemented when the business was remodelled. We now have an employee consultation group, representing staff from across the business including our modern apprentices, who always bring fresh and new ideas.
The proudest moments of my career have undoubtedly been when I have helped other people to grow, develop and achieve success. For example, the young people who join our modern apprenticeship programme every year often lack confidence, so watching them blossom and move into permanent roles with new skills and experience is extremely rewarding.
Everyone at Loreburn has a personal development plan based on their skills and competencies and the requirements of their post. We also offer a 'Future Leaders' programme which is open to everyone below managerial level with aspirations to move into a more senior role. It gives them the capability, attitude and training that will put them in the best position to take advantage of future opportunities.
As a woman in an all-female leadership team – which sadly is still an unusual phenomenon – it is especially wonderful to watch some of the young women here build their self-belief and start to apply for promotions or roles with new challenges. Watching their progress makes me feel like I have come full circle, from the time early in my own career when I was encouraged by my director, Alison Coupe, who saw my potential and encouraged and supported me to challenge myself when I quite easily could have ended up as an underachieving young mum.
I have a job that I love and feel fortunate every day but I am a strong believer in promoting a healthy work-life balance and employee wellbeing. We offer flexible working hours, career breaks, enhanced maternity and paternity pay and the opportunity to work from home as required. We intend to build on this even further as we move towards agile working, which will help ensure we can meet the future needs of our customers. Our flexibility also ensures that parents and carers are not forced to choose between their work and a balanced family life believing 'work is a thing you do not a place you go'.
I hope that our health and wellbeing benefits, which include private healthcare, free fitness trackers, a lunchtime walking group, a relaxation room and occupational health support, send a clear message to our employees that we value them as people, not just as workers.
So if I could offer advice to business leaders wishing to bring their employees along with them on a journey of transformation, it would be this: listen, trust and appreciate your people and treat them as individuals. When you have a team that is happy and challenged at work, your organisation won't just win awards, it will flourish.