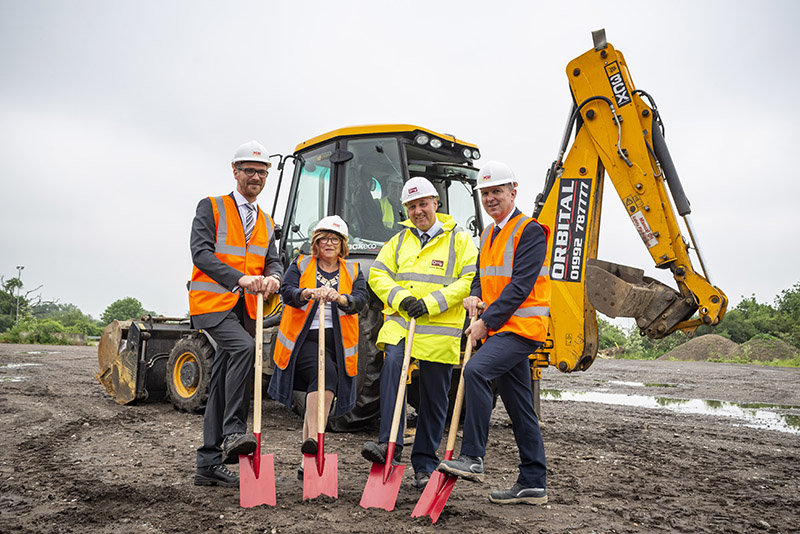 CONSTRUCTION is underway on the redevelopment of PERI's site in Brentwood, Essex.
The scaffolding and formwork specialist is investing over £15 million in the project, which the firm said will support the demand and requirements for projects across the south and south east.
Bowmer and Kirkland have been appointed to build the new facility. The concrete structure will be cast in-situ using PERI formwork and scaffolding systems.
Once complete, the redevelopment will provide facilities for the site's 80 employees, including a two-storey office. Two separate buildings will replace the current warehouse, one accommodating cleaning and repair, the other storing plywood stock. The plans also include a showroom to display and demonstrate formwork and scaffolding equipment to customers, schools and colleges.
On completion of the build, the existing office will be demolished, creating additional yard space to accommodate a larger stock profile on site.
Alasdair Stables, managing director of PERI UK said, "This is an exciting time for PERI UK. The redevelopment is a significant investment by PERI into its Brentwood office and depot. It will provide new and improved facilities for staff, and additional services for customers including a plywood and timber store, equipment showroom for training, and a dedicated pre-assembly hall to complement our existing service in Rugby."
PERI currently operates across seven offices, including its head office in Rugby. The Brentwood site has been in operation for 10 years.
Adrian Grocock, director of Bowmer and Kirkland said, "We are really delighted to be constructing this facility for PERI UK and look forward to building a long lasting relationship with everyone involved in the project."