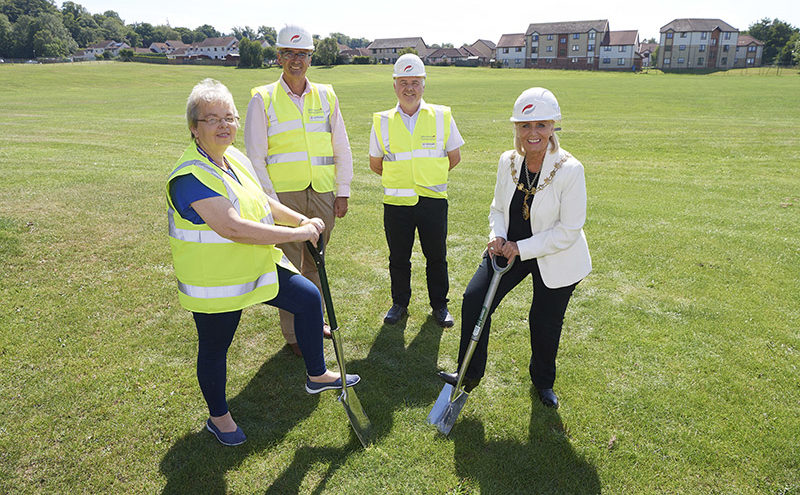 MORRISON Construction has announced that the final phase of works on a Highland flood alleviation scheme is underway.
The contractor is on site for the largest phase of the Smithton & Culloden Flood Protection Scheme, which aims to protect 129 at risk properties.
The works will complement those undertaken already and include the replacement and removal of culverts and creation of flood storage areas. The Scottish Government is funding 80% of the project costs, with the remainder coming from The Highland Council.
Trish Robertson, vice chair of the council's environment, development and infrastructure committee said, "The council gave a commitment to do all we could to reduce flood risk in the area and these new site works once complete will be key to making the community safer from potential flooding."
Jim Steele, Morrison Construction MD Infrastructure Scotland added, "I am delighted to be here to celebrate this exciting milestone for a scheme that will provide vital flood defences to protect the Smithton and Culloden communities. As a local company we have a successful working relationship with The Highland Council and look forward to further collaboration to deliver this important infrastructure.
''Throughout construction we will continue to engage with all stakeholders while creating education and employment opportunities to ensure the project has a lasting positive impact for the community."
Most of the work is due to be complete by next summer.