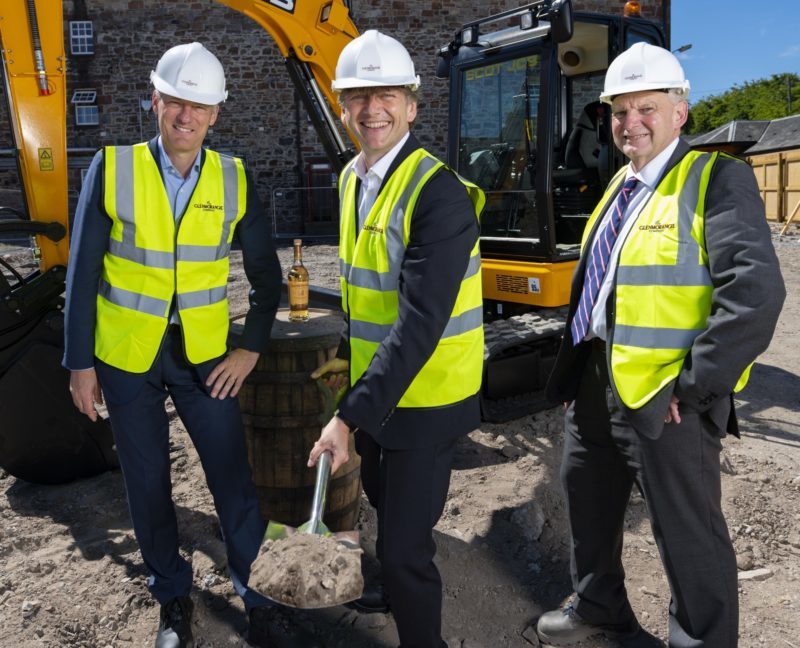 GLENMORANGIE has broken ground on a new multi-million pound still house. The investment in the Highland distillery, which this year celebrates its 175th anniversary, will help the single malt whisky meet "soaring" global demand.
Established in 1843, Glenmorangie has enjoyed sustained growth in recent years. The new still house will allow it to increase capacity.
The new building will operate in tandem with the existing still house, showcasing two of Glenmorangie's signature copper stills. A separate building will provide additional mashing and fermentation facilities. Demolition work has already started and construction work, which is being overseen by engineering consultancy Blyth+Blyth, is due to begin immediately, with completion scheduled for 2019.
Marc Hoellinger, CEO and president of The Glenmorangie Company said, "This is an incredibly exciting moment for Glenmorangie. It is particularly fitting that work on the new still house begins in the Distillery's 175th anniversary year. These ambitious expansion plans will enable Glenmorangie to build on its success and satisfy the world's increasing appetite for its fine Highland single malt whisky, putting it in a strong position for the next 175 years of exceptional whisky creation."
Philippe Schaus, CEO of parent company Moët Hennessy added, "I am delighted to be present at such a momentous juncture in Glenmorangie's 175 years of distilling. We are confident that this sizeable investment will allow the distillery's growth to continue unabated, and more and more consumers to discover Glenmorangie, as the company continues to capitalise on Moët Hennessy's unrivalled global distribution network."