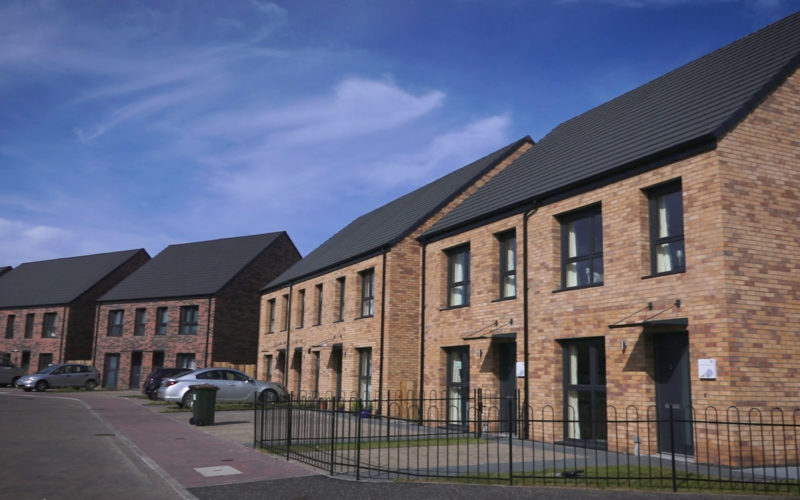 URBAN Union has handed over the first properties at its Perth development to a local housing organisation.
The first residents at the multi-million pound Muirton Living project are set to move in later this summer after a number of homes were handed over to Fairfield Housing Co-operative.
Urban Union is delivering 102 affordable homes in the first phase of work, followed by an additional 101 for private sale. The regeneration specialist said work is expected to complete on the affordable homes by the end of this year and the private homes by next summer.
Neil McKay, managing director of Urban Union said, "This represents a major milestone in the regeneration of Muirton as we are now one step closer to the first residents moving into their new homes. We have worked closely with Fairfield Housing Co-operative and Caledonia Housing Association throughout this project and all partners can be proud of these new homes which will have a transformative impact on the local community."
Accommodation types comprise one, two, three and four bedroom properties. Each home features either private or shared gardens alongside outdoor space and car parking facilities.
Grant Ager, chief executive at Fairfield Housing Co-operative added, "The new tenants are delighted with both the quality and design of these homes. They will be transformational to many lives. The final parts of the Muirton Park development are falling into place and it is exceeding expectations, with a true sense of both place and home being created."
Muirton Living is being delivered in partnership with Caledonia Housing Association and Fairfield Housing Co-operative. 
Peter Broad, development manager at Caledonia Housing Association commented, "The new homes for Fairfield are another milestone in the 12-year Muirton regeneration programme. As the project draws nearer to completion it becomes a positive testament to how collaborative working can transform neighbourhoods into places where people want to live and to be proud of."