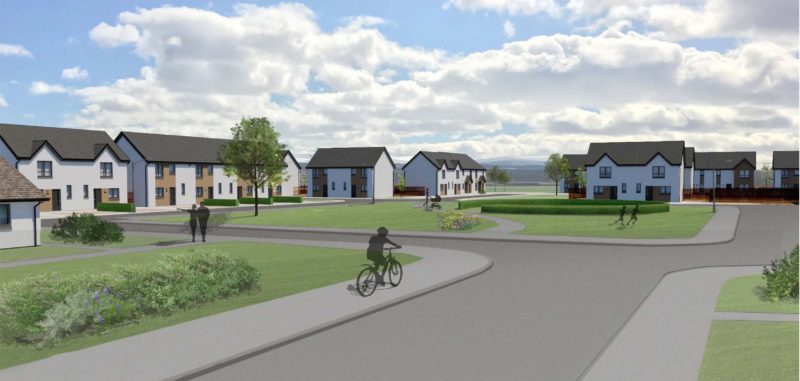 SPRINGFIELD Properties has lodged plans for two new developments comprising a total of 133 homes in the village of Ardersier in the Highlands.
The first application involved 117 private and affordable homes in land off Nairn Road. The private homes include flats, terraced and semi-detached homes surrounding a play park. The remaining 30 homes will be allocated for affordable housing in partnership with a local housing association. One and two-bedroom bungalows and three and four-bedroom semi-detached homes have been designed.
The second application is for 16 affordable homes located just off Station Road. Springfield said the proposals, which will be undertaken in partnership with a local housing association, will "transform" the former railway station into "stylish" new bungalows.
Springfield's Group partnership MD Tom Leggeat said, "Ardersier is a great place – it's a short drive from the hustle and bustle of Inverness, with scenic views of the coast in a quiet seaside town. Our plans will feed into that. The development will bring jobs and development opportunities for youngsters, support shops and businesses and offer a mix of new private and affordable homes in the area.
"We had great attendance and feedback from locals when we unveiled our plans at the community consultation recently. The larger development is a natural expansion of the existing village and has been designed with this in mind. The plans for 16 new bungalows in the centre of the village will inject life into an unsightly section of land. We expect to hear the views from council members in the coming months."