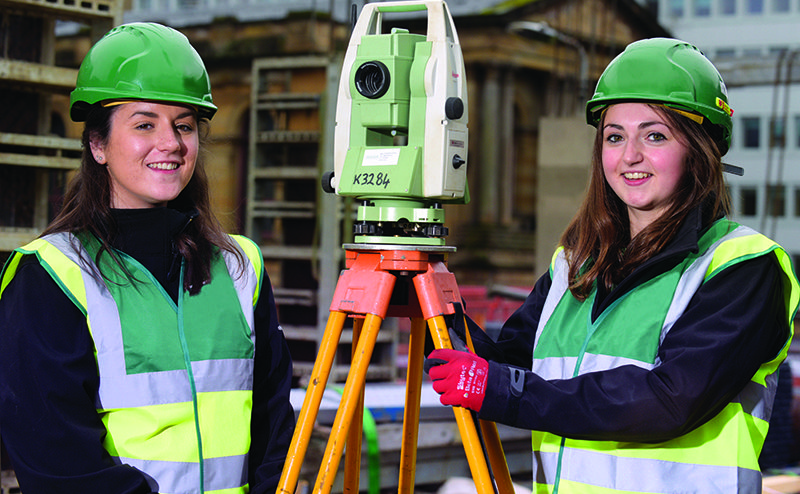 GRAHAM has announced it is supporting a new Graduate Apprenticeship scheme that gives employees the chance to gain higher education through the workplace.
Delivered as part of the Graham Academy Scotland, nine of the firm's staff have joined the programme this year. The undergraduate degrees in civil engineering, construction management and quantity surveying will be completed at Heriot Watt University and Glasgow Caledonian University.
The scheme is hosted and funded by Skills Development Scotland and aims to provide a new route into degree level education for those currently employed or those who want to go straight into work.
Graham added that the courses have been designed to meet the needs of the construction industry.
Debbie Rutherford, community benefits advisor at Graham said, "The scheme is an excellent way for our employees, current and future, to get industry experience on one of our sites, while gaining education that will progress their career."
Dr Graeme Bowles, programme director for GA construction and built environment at Herriot Watt University added, "Heriot-Watt University is delighted to be working with Graham and the Graham Academy to provide learning and skills development to Graham staff.
"Graduate Apprenticeships are a new way of doing a university degree based on work-based learning, so that activities in the workplace count towards the degree. A Graduate Apprenticeship provides a clear pathway to becoming a qualified construction professional in the future."